The author says:
Basically, this is a novel about a boy who gets turned into a cat and then eventually takes up a career in killing evil people. For further details, see the description on my earlier submission when this was called Catslash. (I changed the title because for all of the slaying taking place in this story, none of it is actually done with bladed weapons or claws as a literal reading of that title would have suggested.) While it's a bit more sophisticated than my first cover, this is still just a scratch cover. I'd much prefer to show the protagonist standing over an actual corpse rather than a chalk outline (especially since that's a television cop show cliche; real police don't actually do that), but so far haven't been able to find a suitable stock photo of such.

Genre: Suburban Horror-Fantasy, which is basically the same thing as its Urban counterpart, but with the setting being mainly in various relatively affluent and wholesome-seeming suburban neighborhoods rather than gritty inner-city ghettos.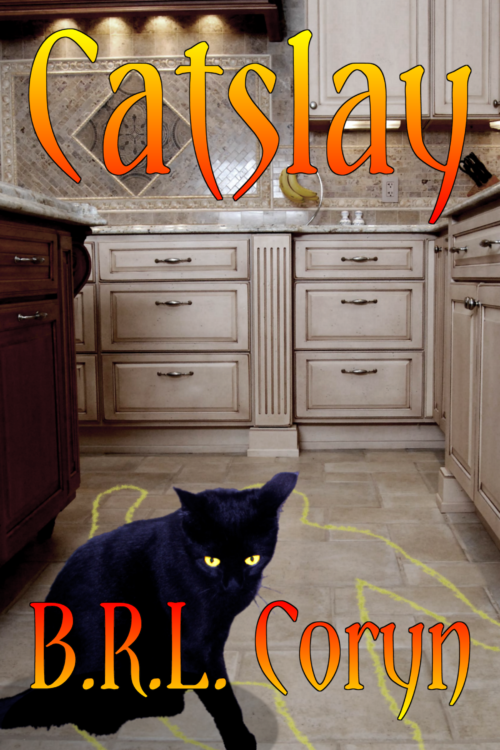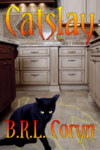 [
original submission and comments here
]
Nathan says:
The cover's completely different, but the same criticisms hold true:  Your book doesn't look like any variety of urban fantasy.  When readers who like urban fantasy are look for their next read, this is what they expect to see:
Protagonists. Dramatic colors, with lots of highlights and shadows. Nimbuses (nimbi?) and glows and arcs of energy.
If you are trying to appeal to that audience, you need to market your book in the manner in which your potential readers will instantly know that this book is for them.
You'll either need to (a) break down and hire a cover artist, or (b) at the very least, brows Deviantart.com and similar sights for finished artwork which you can license.  Note that the cover does not need to be a literal interpretation of an event or setting from the novel; it needs to say, THIS IS AN URBAN FANTASY AND YOU WILL ENJOY IT.
Other comments?