The author says:
Target audience: Adults and kids who like color and clean humour. I have implemented many of the changes suggested here, as they were very good ideas. I am also considering the following title changes. Again, my objective is to cause a browser to open the book to see if he or she wants to buy it. In your view, will it have this effect? Possible title/subtitle combos include: 1) Title: The ART of the Unwashed Masses Sub: Art and Humour for the common man 2) Title: Art and Humour Sub: A visual Guide to the Curves of Life 3) Title: The ART of the Unwashed Masses Sub: Cautionary tales to guide the common man 4)(current post) Title: Art and Humour Sub: The Illustrated Adventures of a Roving Artist Or any combination of the above. Your thoughts, and new ideas, are much appreciated, Will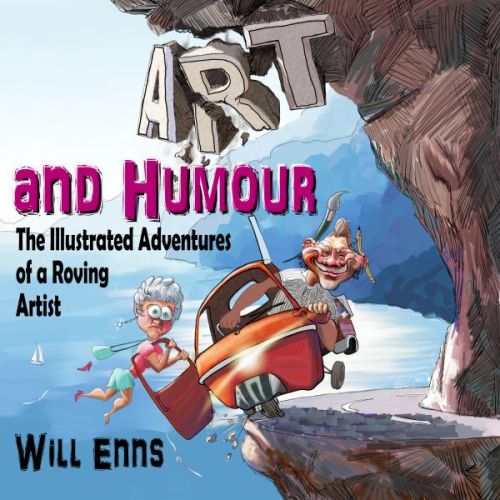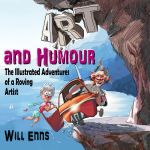 [Original submission and comments here]
Nathan says:
That's the one weak point of this kind of crowdsourced critique: You'll get differing, and sometimes contradictory advice.  Here's mine:
I don't like the title featured here. I know some people had problems with the original title (I was not one of them); I think that this one is far too generic. I also realize that you're limited in your ability to retitle, as the word "Art" is part of the artwork and you have to work the rest of the title around it.
And your name could be bigger still. Self-publishing is not a venue in which modesty is a virtue!
I'll leave it to others to debate the options for your new title.