The author says:
This is a resubmission for 'The Worst Man on Mars'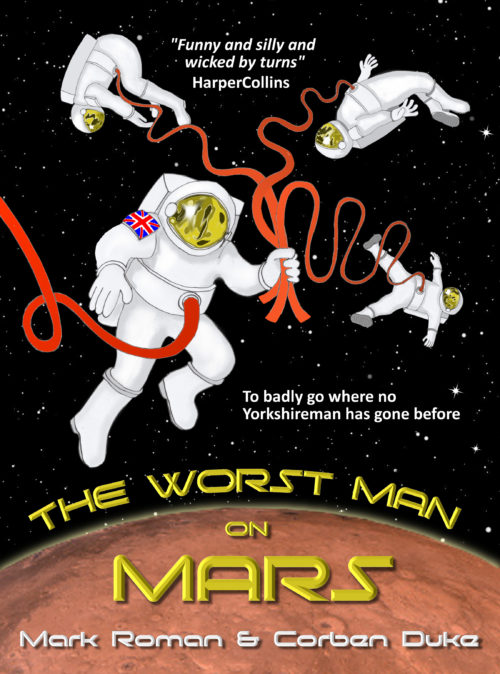 [original submission and comments]
Nathan says:
I like the concept of this one a lot more — there's both humor and action in the image.
Here's what I'd do to tweak it:
Reduce the size of the main astronaut a little, and the background astronauts more.
Move the Mars horizon further up.
Find a taller font (or a taller version of the font) for the title, so that the title is more discernible in the thumbnail. Ditto for the byline, which is unreadable at thumbnail and still not easily read at full size. (That's one of the reasons for moving the horizon up — you'll have more room for bigger letters.)
Reduce the beveling on the text, and instead work on contrast with the background.
Find better places for the pullquote and subtitle; as it is, they look like they were crammed in there as an afterthought.
Other suggestions?