The author says:
A small group of death Divers (hazmat equipped salvagers) pit wits against a group of armed mercenaries to retrieve an artifact from an irradiated and abandoned part of future Earth.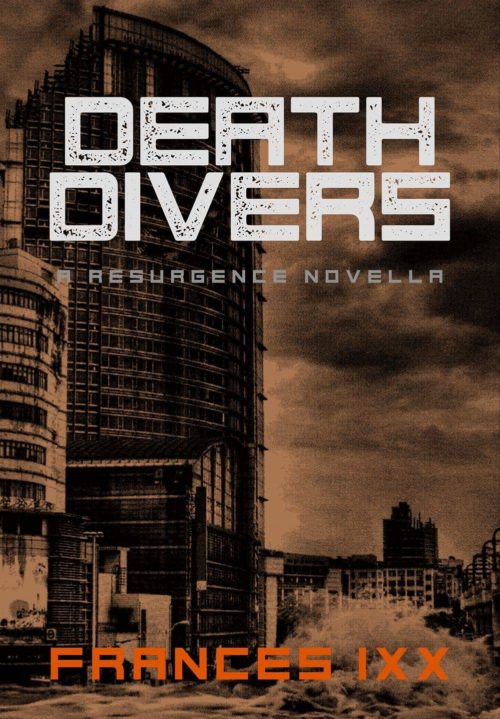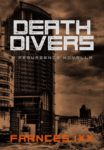 Nathan says:
Oh, goodie! I am totally the target audience for a book like this, so I can speak with even more authority than normal.
The tan overlay makes everything murky.  I appreciate that you're trying to limit the color palette, but there should still be enough highlights and lowlights to make it stand out.  (You've got the lowlights handled.)
But the image itself isn't very evocative; in fact, without the tan, it wouldn't seem post-apocalyptic at all — none of the buildings seem ruined at first glance.
I don't propound "Always have people on the cover" as a hard-and-fast rule, but in this case, where your story isn't just "someone wanders around the wasteland" but a conflict between two groups of people, there should be some hint of conflict or violence on the cover.
Even at full size, the byline blurs into the background; in thumbnail, it's almost hidden.
I think you might want to start over with a different image. The good news is that there are plenty of photos and digital paintings of armed people against a post-apocalyptic setting out there, and I bet you wouldn't have any trouble finding a photographer or artist willing to let you use their work on an ebook cover for twenty or thirty bucks.
Other comments?