The author says:
This is a non fiction book for marketing managers and managing directors of business schools, universities and training organisations who sell leadership, management and technical professional courses to organisations. The book's focus is helping organisations grow their business through sales and marketing so they sell more places and beating their competitors in the process. I'd grateful for your thoughts and feedback, as i find the proposed book cover design is bland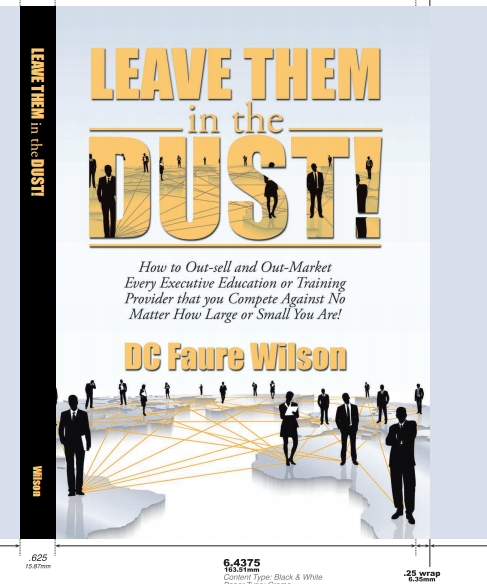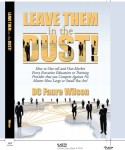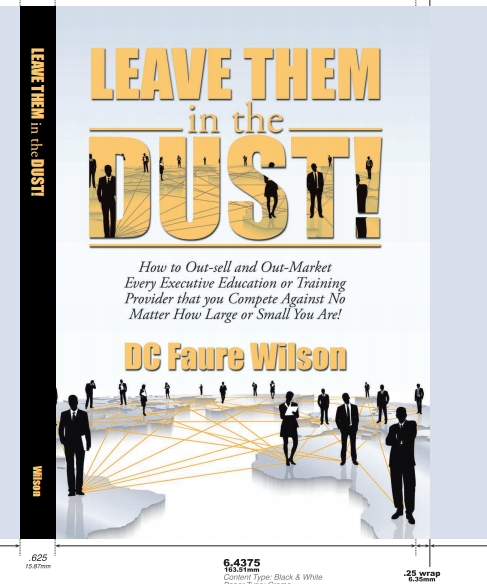 Nathan says:
I concur with your "bland" judgment.  I'm seeing two major problems with this cover:
Professional silhouettes? Been done. So, so done. Overdone. Uberdone. Done beyond all previous conceptions of doneness.  Silhouettes like these are the zombies of the nonfiction cover universe. And yet your designer was so proud of the "clever" visual that he included it twice, sticking it in the title for added "impact"!  It also doesn't help that their intercontinental connectedness makes this look like a book on business globalization, which doesn't seem to feature in the book's description at all.
Even if — even if — globalized silhouettes weren't an overdone visual motif, it's a difficult-to-read cover.  Light-colored type against a white background, with only a subtle drop-shadow completely overpowered by the silhouettes within the type…  Plus, Impact font is as much the zombie of nonfiction cover fonts as silhouettes are the zombie of business book graphics. Plus plus, the subtitle is an awful lot of words (and inconsistently capitalized words, to boot) saying absolutely nothing.
Altogether, this cover is so generic and cliched as a marketing how-to book, it's almost a parody, and not a very good one.  Sorry if that sounds awful blunt, but if there's one thing that a marketing book cover needs to demonstrate from the first millisecond, it's skill at marketing.
Anyone think differently?