The author says:
Between changing names, yanking an elven king's soul out of his body on accident, and battling a bat the size of a minivan because it dared try to eat her horse, Ka'lei has issues. Kidnapped into another world, Haylie must work with her captors to save Erth and the two worlds connected to it from the darkness that follows her. Race Against the Dark is adult fantasy with a romantic subplot.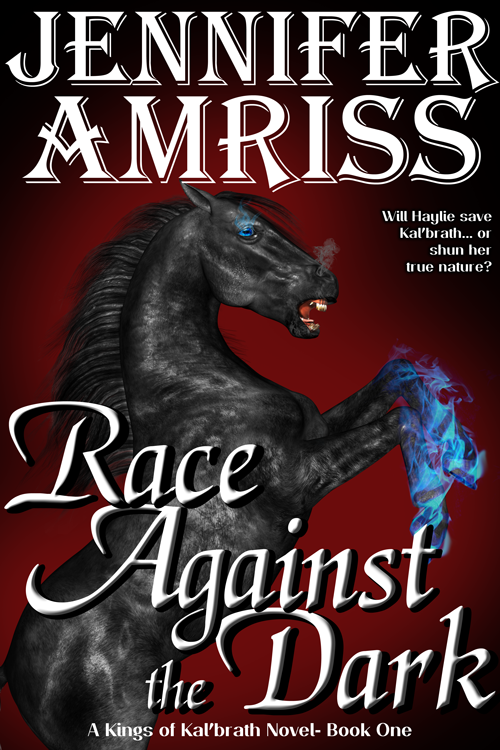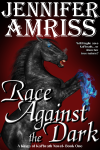 Nathan says:
I warn you ahead of time, you're not gonna like a lot of what you hear, because your cover hits two hot-buttons that have become cliches over at LousyBookCovers.com:
1) The font.  The title isn't terrible, but the font for the byline, Algerian, not only clashes terribly with the title, but calls attention to itself as "the font that everyone uses when they want something fantasy-ish and don't know what to choose."  (And the third font used for the tagline and the series title looks far too modern for a fantasy.)
2) The CG horse.  I suppose rendered imagery has its place, but a fantasy doesn't strike me as that right place.
Sorry. (Anybody got anything else?)