The author says:
Explains what cryptocurrencies are, how they fit in our economic system, how to trade them and the risks/rewards involved. This book serves as a introduction to the world of cryptos and technical trading.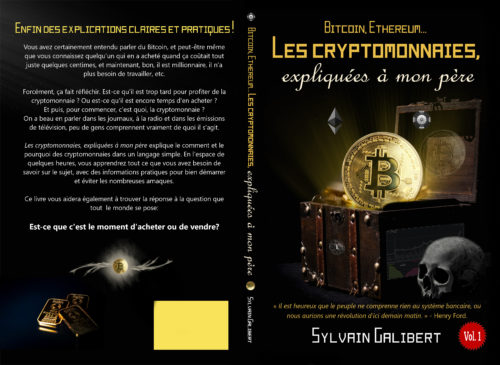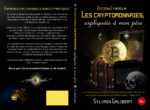 Nathan says:
I understand the "pirate treasure" motif you're going for, but you need to switch your emphasis around.  Books that explain something usually put the title and subtitle big and clear, with any picture accompanying it as a definite sidenote.
The font you've chosen for the title and byline… again, I understand what you were going for here, but "angular" doesn't always connote technology. In this case, it looks like cheap do-it-yourself painted lettering that you see on roadside-stand signage made by people who don't want to pay for a professional sign ("Fresh Strawberries").  And the italics font for the subtitle clashes terribly.
My advice: Let the title and subtitle take up at least half of the cover, in a clear but professional font.
And for Pete's sake, lose that skull.  You don't want the subtext of the cover to be "Bitcoin will kill us all."
Other comments?