The author says:
Marguerite Martyn was a noted journalist and artist in 1910s U.S.A. Besides her serious reporting (always accompanied by her drawings), she occasionally wrote lighter fiction, which appeared on the newspaper's feature page. The book is based on one of those fictional pieces. It's about a girl named Gladness. This will be one of a series based on Martyn's reporting and including her sketches.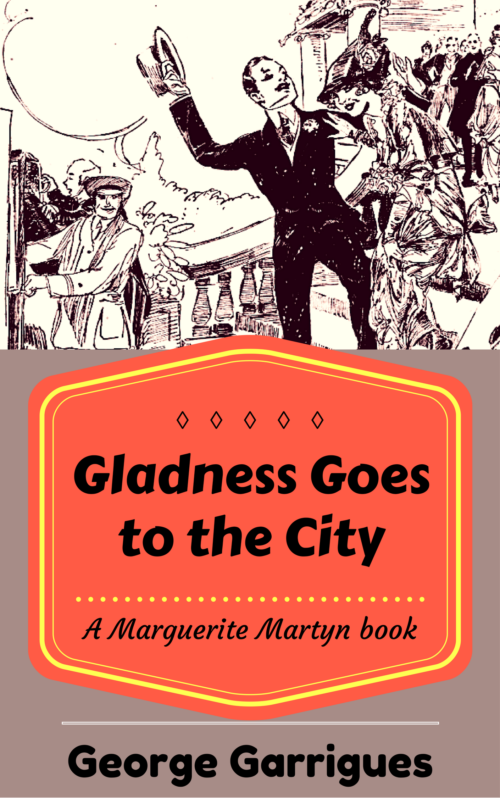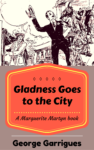 Nathan says:
Hm. Hm, hm, hm.  Your description gives us very little to go on, really, unless your target audience really, really likes early 20th-century female journalists. With that said, I think we can offer some constructive advice from a pure design standpoint.
You've divided the cover in an odd spot — almost-but-not-quite center.  And as you can see especially in the thumbnail, the real estate in the lower half seems terribly under-utilized compared to the top half, which is nearly unintelligible due to the detail and lack of color.  I think you should let the illustration take up about 3/5ths of the cover.
Extend an unobtrusive border around the top half — the off-white background of the illustration conveys the idea of "old paper," but it clashes with the white-white that will be surrounding it on most ebook vendor sites.
Lose the third font for your byline. Just reuse the title font again.
Other comments?