The author says:
Resubmit number three. A change of direction as I found an image that I think better conveys the story. It keeps the torn flag imagery but creates a new focus on the character and his odyssey.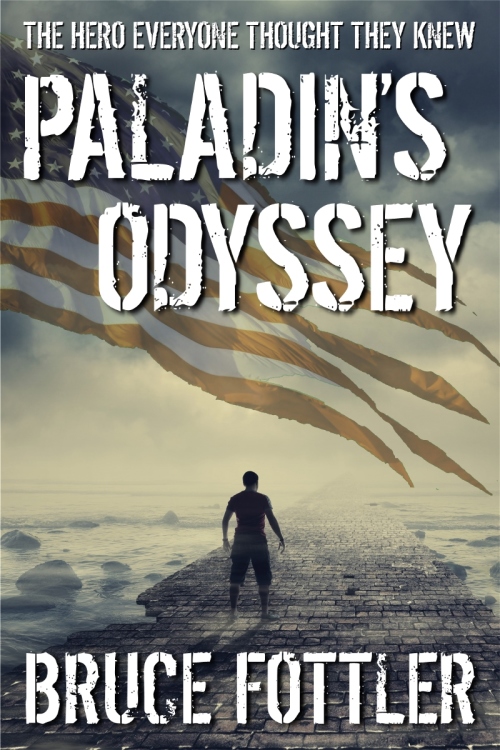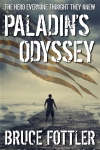 Nathan says:
[Note: You can see the previous covers here and here.]
It's a terrific cover. One thing I would experiment with is deepening the saturation at the very top and very bottom — enough to give the cover a bit of eye-catching color, but not enough to overpower the post-armageddon vibe of the rest of the color scheme.
Other ideas?