The author says:
I designed this cover for my mythic fantasy novel. It's not ready to be published. I'm just playing around with various concepts. The book draws heavily on ancient Celtic tradition and the story unfolds in a fictional island somewhere in the North.

Here's the blurb: Since the death of her mother, Queen Blodwen of the island of Rumia, Morella has trouble adjusting to the changes in her life and cannot accept her loss. Having to deal partly with her own suffering because of that, partly with the challenges her people have set for her in order to be crowned queen, partly with a consuming love affair with Rhys, the king of the fae, and partly with driving away the military forces of the empire in the South that has set eyes on the islands of the North, Morella embarks on a quest of knowledge and maturity that will take by storm the realms of the Otherworld, offer her strong alliances with their leaders, test loyalties and friendships and, above all, prove the strength and endurance of the human spirit.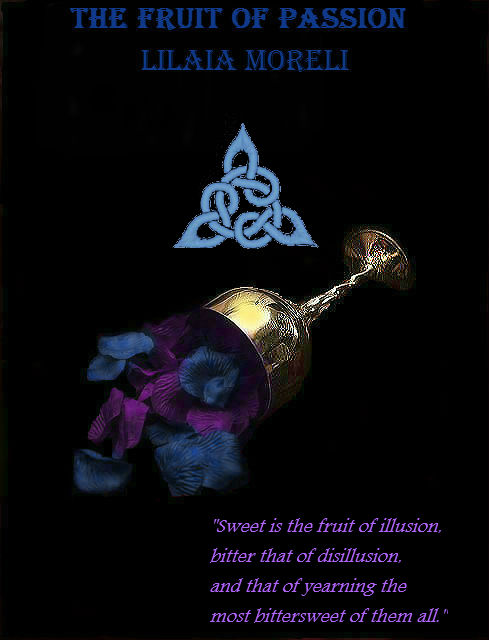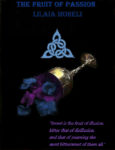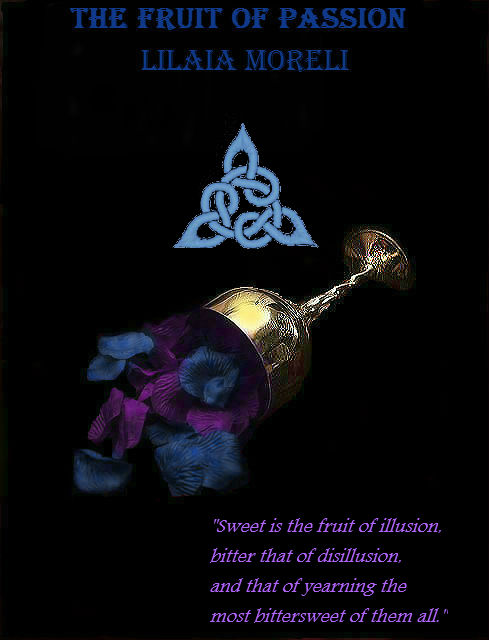 Nathan says:
The first thing you notice in thumbnail is that there's a whole lot of unused real estate.  Negative space can be a major design element, but it takes a lot of skill to make it work.  There's no reason that the cup of petals shouldn't go edge to edge, that the title can't fill two lines (please, some other font than Algerian), and that the knotwork can't be behind them.
Also, that's a big block of text for a front cover. Save that for the back cover (or the top of the Amazon blurb).
Other comments?