The author says:
Re-release of "The Stray: To Plan". Changed the title since people kept getting it wrong. It's cyberpunk mystery, paranormal adventure, science fiction plus school life. The characters are teens, but the language and situations are more suited to adult readers: so it's not New Adult cos the characters are too young, but it's not specifically Young Adult because of the situations (and the profane language). As the first book in a (very long) series, the cover is meant to be simple and establish a pattern. The leaf symbol is integral to the story.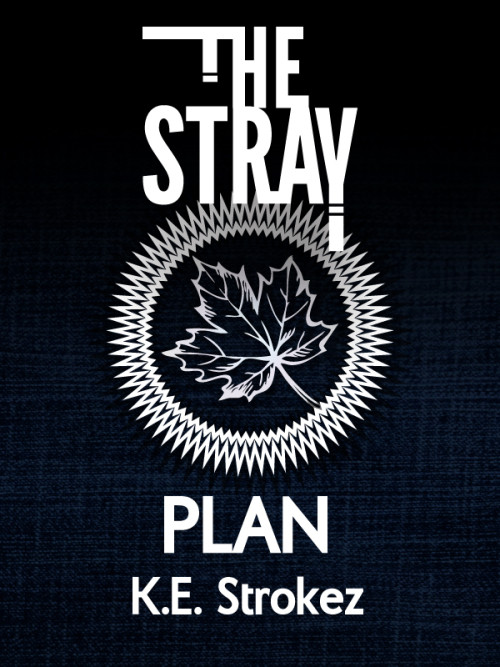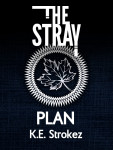 [original submission and comments here]
Nathan says:
I think this is a lot stronger in both original size and thumbnail size: the central image is an icon, and the rest of the cover doesn't detract from it.  (The primary consideration isn't whether the leaf is an integral part of the story, but whether it's a memorable graphic element.  In this case, it is.)
I'm still a little confused by the title, since what I see on the cover is "The Stray: Plan," or possibly even "The Stray Plan" (there are two different fonts in use, but both being strong san-serif fonts, I can see how they could blur together).  You might be well served to add a colon after "Stray."
Other than that, I think it's a good job.  Anyone else have comments?