The author says:
 In 2005 Dan Perry quit his job as a software engineer and went backpacking in South America. His trip lasted two and a half years; he went 1000 days between jobs (hence the title). The first two chapters focus on his corporate life and his decision to leave. The rest of the book is about his trip, with a focus on the people he met and his inner growth. This will be a two-book series. The main target audience is young adults who are interested in international travel. The book is also geared toward armchair travelers of all ages.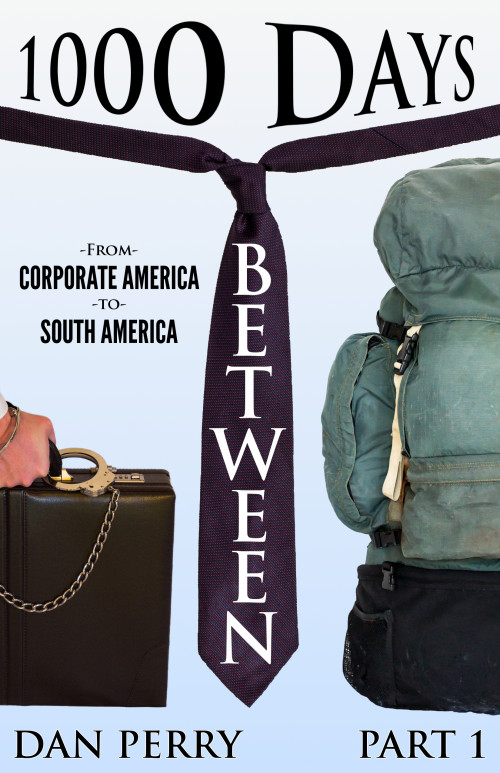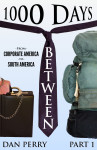 Nathan says:
I need to preface my remarks by saying that I'm only one man. One terribly intelligent and insightful man (not to mention sexy), but one man nonetheless. So this cover might hit that sweet spot for someone else. But for me…
You've noticed how I try to work with the original design concept for almost all of these submissions, but I just really don't like this one, right down to the core.  Vertical type only rarely works, and this is not one of those rare times.  The distorted type above it just makes it worse.  And Trajan, the font used here?  It's an overused but still serviceable workhorse, but only because it conveys "epic" well; this is just not the right place for it.
And having the necktie (symbol of corporate employment) divide the briefcase (another symbol of corporate employment) from the backpack (a symbol of travel and freedom) doesn't work.
I hope someone else has something more positive to say, because the only advice I have is to start over with another concept entirely.
People