The author says:
The Eden Conspiracy is a standalone thriller that follows a gun-for-hire and a virologist as they go head-to-head with an ancient religious order plotting a global pandemic to bring about a new Garden of Eden. Professional killer Jack Reagan is hired by a mysterious group to kill virologist Daniela Grosskopf and steal a vial of a deadly virus known as the Omega Strain. But when Jack has second thoughts and decides to instead protect Daniela and the virus, he must face off against modern-day Knights Templar seeking to recreate the Garden of Eden.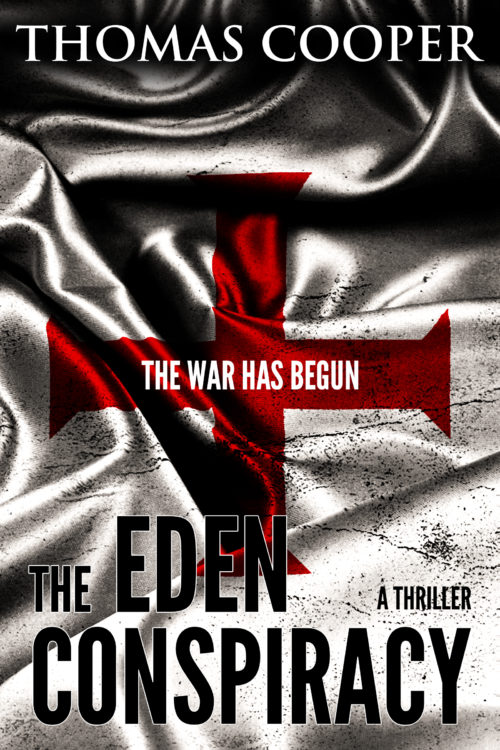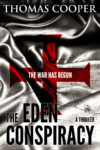 Nathan says:
My biggest concern is how the elements overlap, or don't.
To wit: There's a lot of space between the byline and the top of the cross — not a problem in itself, but the bottom of the cross then runs into the title at the bottom, which is already hard to read in thumbnail (the tiny white border around the letters doesn't set it off sufficiently from the black-and-white background).
There are other little tweaks I'd try — the parallel placement of "THE" and "A THRILLER," for example — but that's my big concern.
Other comments?