The author says:
Would you abandon your best friend to save your sanity?

"Have I gone mad?"

"I'm afraid so. You're entirely bonkers. But I'll tell you a secret. All the best people are…"

Lissie has long had more than her fair share of problems. For one, her only friend is a six-foot white rabbit called Lewis. Add to that a childhood traumatised by schizophrenia and Lissie generates enough material to keep a whole team of psychiatrists busy for years. If she is to recover, Lissie must be prepared to give up the only friend she has ever known. However, getting rid of Lewis is no easy matter…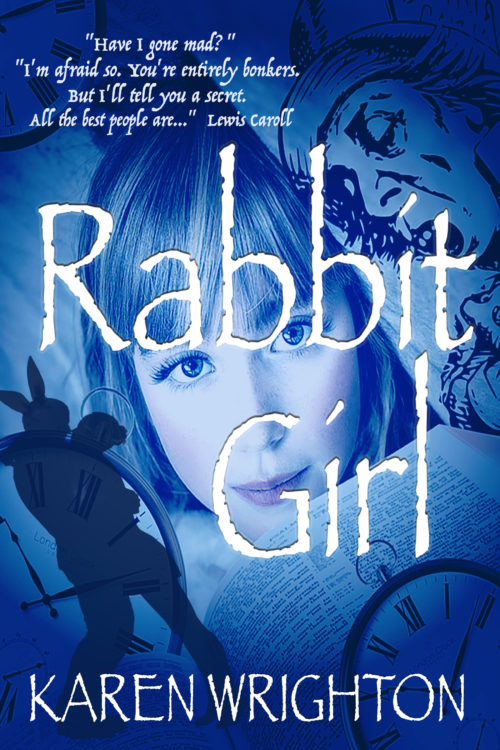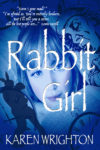 Nathan says:
I think what we're seeing is a common problem when an author designs her own cover: She tries to represent the whole book up front, instead of narrowing it down to a single engaging image designed to appeal to her target audience.
Some specific problems:
The font Papyrus has been so overused and misused over the years that it makes readers instinctively recoil.
You misspelled "Lewis Carroll."
You have a center to your image, but then you mar it by putting the title right across it — the words and image war for attention.
The silhouettes in the lower left are not only in a distinctly different style from the rest of the image, but the impression of adults embracing (with one wearing rabbit ears) unfortunately connotes all of those head-scratching paraphilia-porn novels of the last couple of years.  Sad, but true.
The description makes it seem like a darker version of the Jimmy Stewart movie Harvey; the cover instead paints it as an Alice in Wonderland fanfic (of which the world has far too many).  The readers who would enjoy the first won't be attracted by a cover that promises the second; the readers attracted by the promise of the second will be annoyed at receiving the first instead.
Other comments?