The author says:
"Charybda" is set in a fantasy world in a semi-medieval time period. The target audience is high school to adult, so more of a New Adult book than a Young Adult book. The main character, Nivin, is a seventeen-year-old blind girl living in a society where all physical imperfections are met with a death sentence. After she is discovered, she flees, only to stumble across mysterious portals called "Charybda" that pass between two worlds.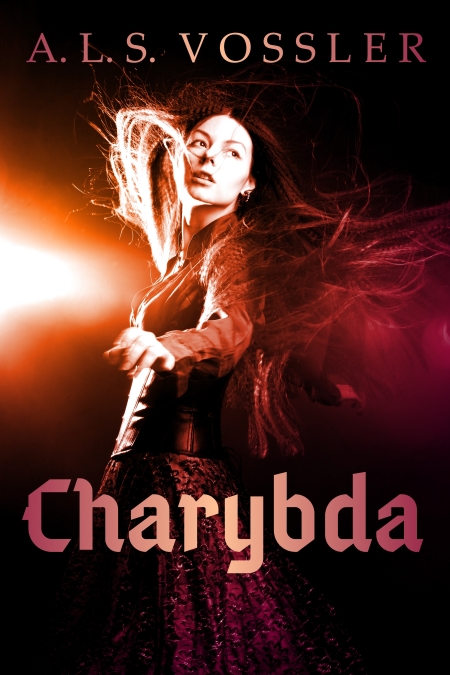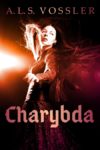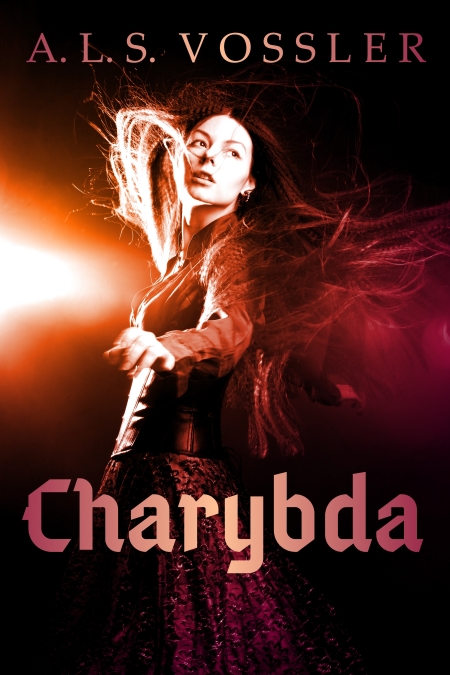 Nathan says:
Were I to guess from the cover alone, I'd say that the book is maybe an urban fantasy or possibly a suspense-thriller… but mostly I just wouldn't be able to tell.  The clues as to its genre and content are too sparse.
From your description, it looks like there are two fantasy settings involved (or at least two imaginary settings).  How do they differ in technology, society, etc?  How could you portray that on the cover?  You've got a natural opportunity with a human figure in the center; could the side of the portal she's leaving be behind her, and the other side in front of her?  Is one technological or urban, and the other agrarian?  At the very least, could they be different (but complementary) color schemes?
If the protagonist's blindness is a major part of the story, could you indicate that on the cover?  Could she be wearing a blindfold or hood?
Even with all that, the fact that the title is a word that doesn't have a concrete meaning for the audience is a problem.  Even a subtitle like "A Saga of Two Worlds" could help immensely.
Other comments?