The author says:
Elevator Pitch- Geo (a rock) and his friends (also rocks) leave their underground city for the first time to try their hand at camping. After proving themselves to be utterly incapable of such a task, they end up lost in a wilderness full of strange beasts for which they are ill prepared. As they struggle to find their way home, some long-held secrets make Geo wonder if he even wants to go back.

Setting- Remote island with uncommon levels of biodiversity. Present-ish day.

Genre- Middle Grade Adventure

Audience- 8-12yrs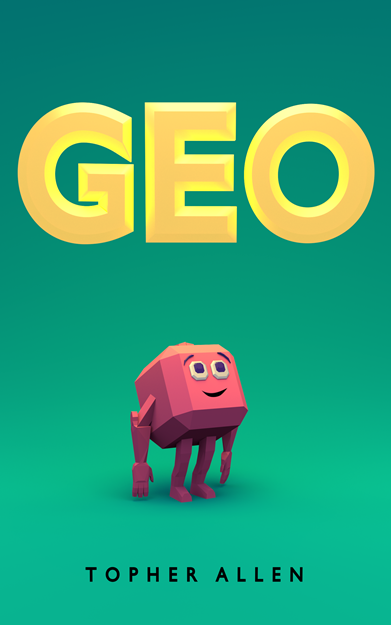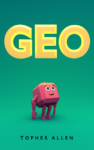 Nathan says:
So… when you say that he's "a rock"… I mean, you realize that what's on the cover isn't just "a rock," right?  it's a mostly-cubic rock-creature, I guess, but…
Actually, I like it. I like the cover a lot more than I thought I would when I read the description.
I may not be competent to judge the cover of a book in which the protagonists are rocks, but there it is. I like it as it is.
I'll leave it to someone else to say something of possible use.