The author says:
ROCK THE BOAT is an erotic romance set in current day America. A simple love affair becomes complicated when a soldier shares his new wife with his best friend. Parental disapproval escalates to lies and manipulation. A man with an obsession, a kidnapped spouse, and a murder, change a happy home into a nightmare. One that might be fixed by choosing the right man.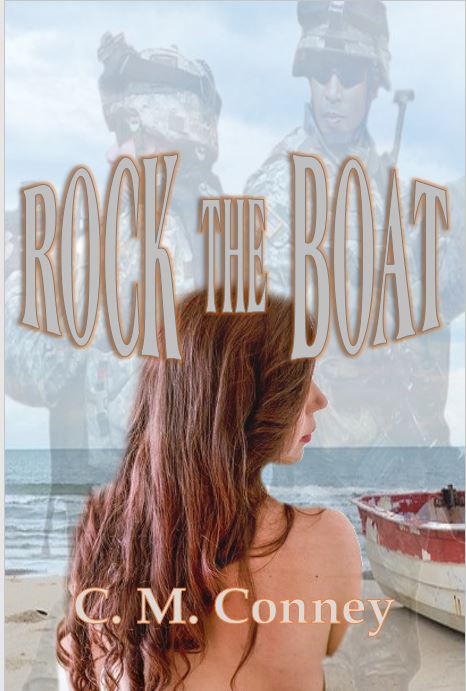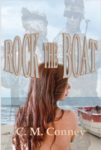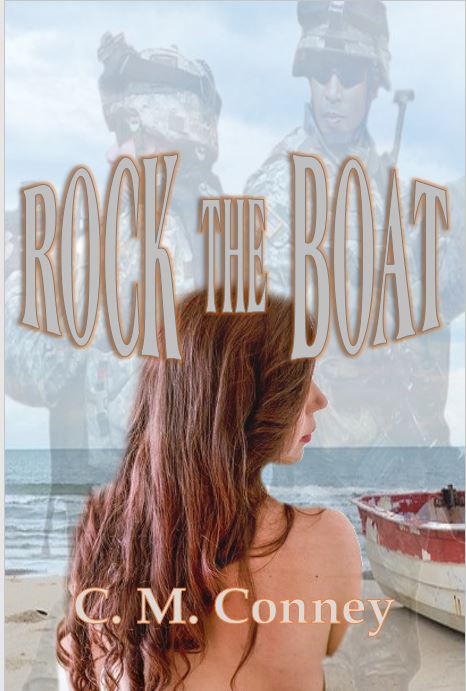 Nathan says:
I will readily admit that I'm not the target audience, but in my perusal of book covers in all genres, I'd noticed this distinction:
Soft romances usually have soft color schemes, airy or pastel.
Erotic romances usually have deeper color schemes — darker shadows, more saturated colors.
Your description says "erotic romance," but the color scheme doesn't support that.  That's the first change I'd make.
But then: I don't think the transparent overlay of the soldiers works, I don't think the placement of the title works, and I DEFINITELY don't think the "Word Art" warping of the title works.
I'll give you the advice I give often: Look up the books on Amazon that you would expect to see in the same armload of books as yours.  Look at their covers.  Taylor yours so that all the signifiers are there to tell your potential readers that, if they liked those other books, they'd like yours.
Good luck.