The author says:
Charming outlaw with own transport and limited social skills seeks lucrative, employment at minimal risk.

When you're running from a murderous government and work for an equally murderous gangster, accidentally torching his apartment is a bad move.

The Pan of Hamgee just wants a quiet life but destiny has other plans.

GENRE: Humorous Science Fiction Fantasy – and Petrolpunk or whatever you'd call steampunk if it was about cars… if such a thing exists.

AGE BAND: Teenagers – and anyone else who is interested.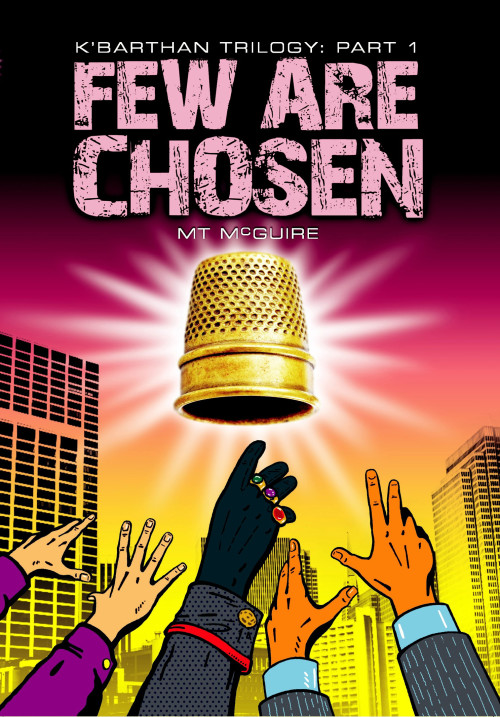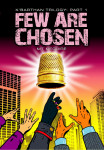 Nathan says:
I really like it. The cover tells me almost nothing about the book, but it makes me strongly want to find out.
My only comment is I don't like the way the thimble is rendered in a different style from the rest of the illustration.  For one thing, it doesn't have that pop-art vibe that informs everything else, and for another it makes the thimble harder to identify in the thumbnail.
That's all I got. Anyone else?