The author says:
This is a resubmit, taking into account many of your suggestions. I also received some additional thoughts from Derek. Am I getting closer? Thanks again for your help and comments.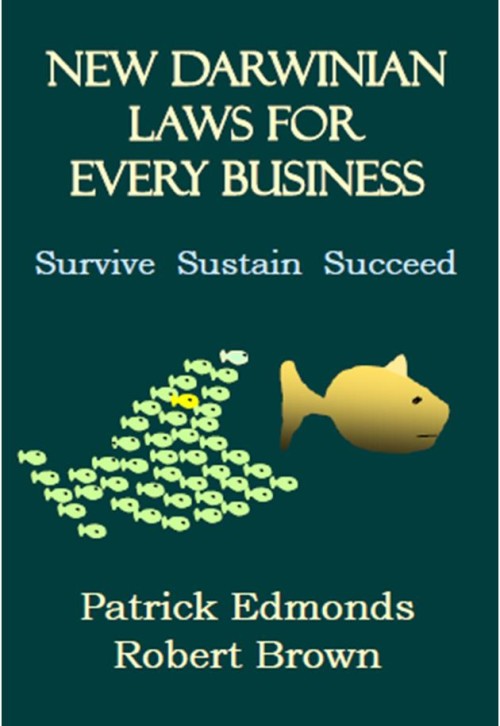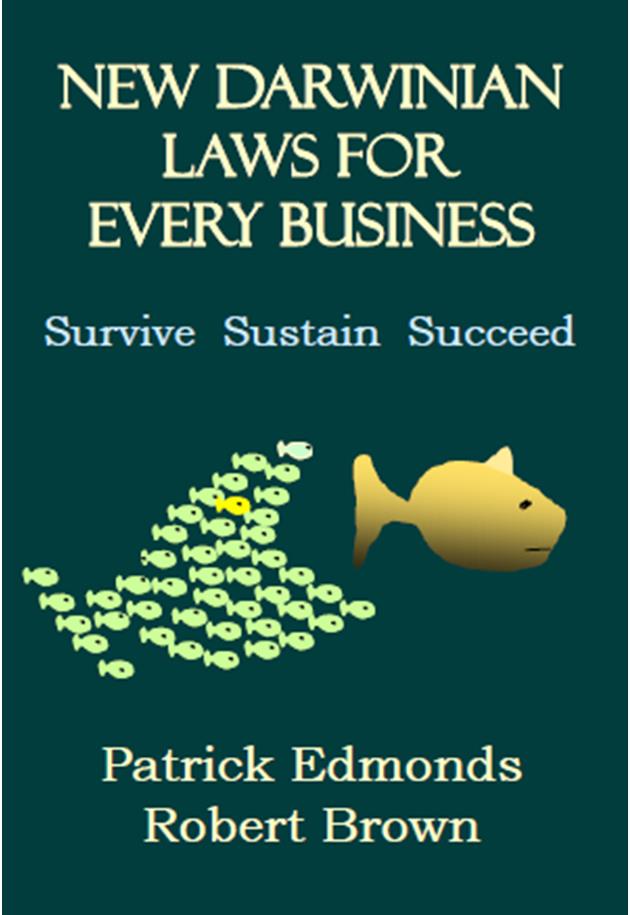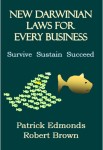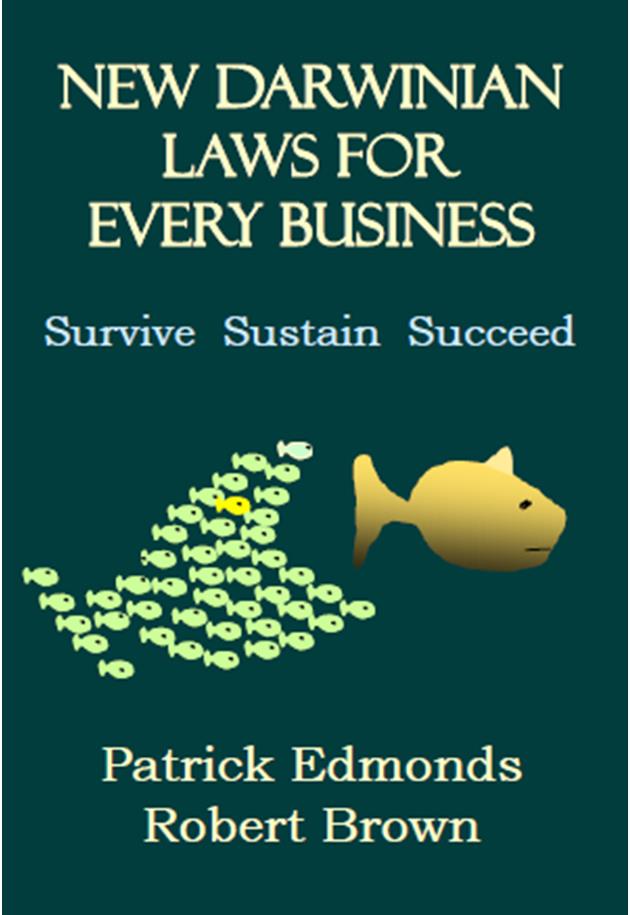 [original submission (as Survival of the Fittest) and comments here]
Nathan says:
Hmm.  The artwork is certainly less crude, though I don't know that it's still uncrude enough. And for what it's worth, I disagree at least halfway with Derek, in his comment on the original post, regarding the need for a different title: I think that the wholesale replacement of the original title with "New Darwinian Laws For Every Business" is a mistake because, while it's more accurately descriptive, it's also more clinical and less evocative; not only is that less immediately appealling, it runs counter to the comment you made on that same post that you were indeed going for a "whimsical" approach.  Perhaps a longer, colon-divided title/subtitle — "Survival of the Fittest: What Your Business Can Learn From Darwin," or somesuch — in which the subtitle is only slightly smaller than the title, and thus both are readable at thumbnail size.
Of the visual examples contributed, I really think that Viergacht's mock-up is definitely the direction to go: it's got that element of whimsy, it's clean and clear, the text dominates and the image supports the title and effectively communicates the voice in which the book is (reportedly) written. Heck, I'll reproduce it here because I think it's that good.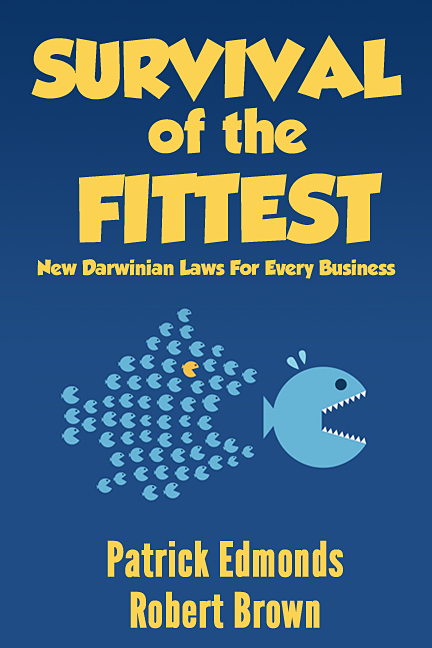 You can really see the appeal if you place your revised version beside his in thumbnail.  The cartoony vibe from his big fish really makes it for me:
I think that with a slight wording tweak so that the business aspect of the book is visible from the thumbnail, that's really the way to go.
Other comments?