The author says:
In this fantasy, a magic pearl made of water by a forest sprite serves a major role throughout the story. A youth "borrows" it and aches to return it, but circumstances prevent him until the end.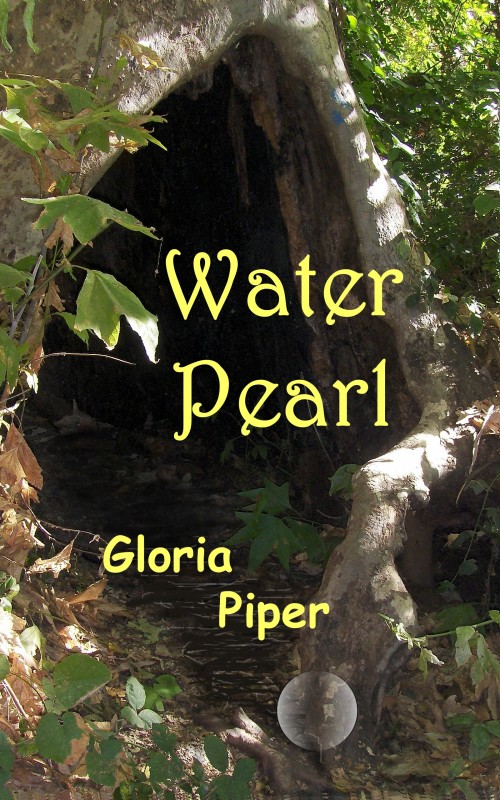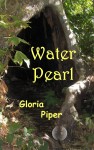 Nathan says:
The more I do this, the more I become convinced that the two most basic parts of any book cover are:
Color scheme
Typeface(s)
In other words, it would be possible to create an acceptable cover for a fantasy novel using nothing but this photograph, with color manipulation and appropriate fonts.
First: The photograph is too "blah." It looks like exactly what you'd see if you, well, took a photograph in the forest.  But fantasy needs to be more intense.  What colors could suggest a magical forest? Or magical water?
Second: Neither font you have here is terribly evocative. The Rosetti font you use for the title is ornate, yes, but gets no support from layout or color, and the Comic Sans… Sorry, there is NO appropriate use for Comic Sans.  It's so overexposed and hated these days, I wouldn't even use it for a coloring book.
Third: There's no detail in the background image that you need to be sure not to cover, so the off-center placement of both title and byline accomplish nothing.  You may be trying to achieve a bit of visual interest by breaking the byline into two lines, but its off-centeredness just makes it look haphazard.
Fourth: The "water pearl" doesn't look much like a pearl. What it mostly looks like is an afterthought.
Now. The good news is that, as this isn't a complex cover, the fixes don't need to be time-consuming.  I did an image search and couldn't find the exact stock photo you used, but I grabbed a more-or-less similar one to do a "five-minute fix" demo for you.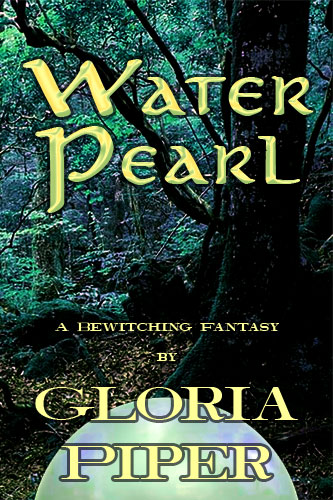 Definitely not the best cover for this, but it's a quick sketch showing you what I'm talking about.
Anybody else have thoughts?