The author says:
Silver Tation is on his way to a diamond mine on Titan to exact a little old-fashioned revenge…and a few diamonds for his troubles. Set in a colonized solar system, Diamonds is the first in a series of novellas inspired in part by the "boys' adventure" pulps of the early twentieth century.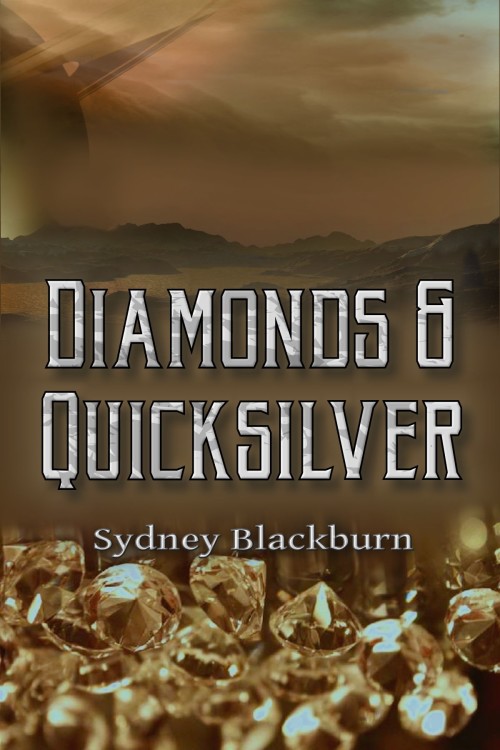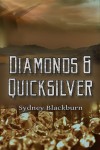 Nathan says:
It's well-composed, and looks good at a second glance. (That's not the backhanded insult it sounds like.) Let's try to get it looking good at first glance.
If you look at the thumbnail you can see that Saturn gets lost entirely in the murk, and the diamonds aren't recognizable as such.  The only visible cues left to the reader as to genre, etc. are the color scheme and the font — and I don't think those give enough of an "SF" vibe. One might even assume "Western" at thumbnail size.
My advice would be:
– Add some black/blue to the color scheme.  That'll help with the "space" vibe, and it will also help the diamonds be seen for what they are.  Heighten the contrast for both the diamonds and Saturn so that they're instantly recognizable as such from the thumbnail.
– Think about changing the font to something that can't be mistaken for a Western.
– While you're at it, make the type bigger — there's no essential detail in the image elements of the cover that you don't want to cover up, with the exception of Saturn.
– Play with the diamonds. If you can't make them instantly recognizable as diamonds, maybe you should move the enlarged title and byline down and let the diamonds be their backdrop.
You've got a good start. Let's bring the awesome now.
(Other ideas?)