The author says:
THE BURNING OF CHERRY HILL is a dystopian novel set in North America 150 years in the future. Though it features teenage protagonists, it was written for the older teen/adult crowd. The siblings (Zay, 14, and Lina, 12) grew up on an island in hiding from a government they never knew existed. They are remanded to foster care when said government brutally kidnaps their fugitive parents and burns down their home. The kids have to learn to cope with a totalitarian (but prosperous and outwardly generous) government while trying to figure out a way to find and rescue their parents. The tulip is a recurring literary theme in the story.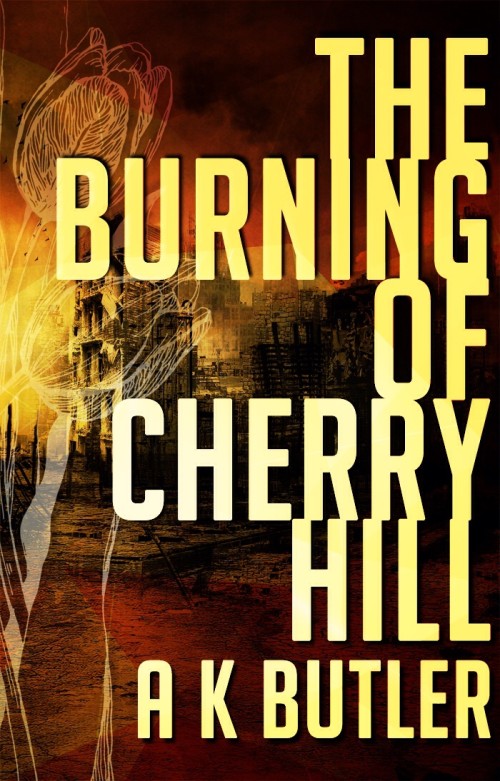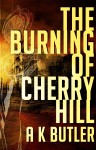 [original submission and comments here]
Nathan says:
I.
Love.
It.
The color scheme bullseyes the dystopian vibe, the typography is clear, and the tulip motif is present but unobtrusive.
The only solid suggestion I'd give is to put periods after the initials in the byline, because there are so many series books out there that are "A Something-Something Book" that a reader could initially assume that the "A" is the word, not an initial.
If I were doing the design, I'd probably experiment with things like adding a very subtle "grunge" texture to the type, or reducing "The" and "of" in the title, but I don't know that I'd decide in favor of either.
Well done.
Anyone say different? (If you do, you'll have to answer to ME!)