The author says:
In the Arctic for a mundane protection detail after a failed rescue mission in Afghanistan, US Army Sergeant Kieran Blackwell and his elite Special Forces unit known as the Dragon Taskforce are looking forward to the quiet. But when a group of highly trained commandos attack the research facility and kill one of the scientists they're protecting, Blackwell and his team discover that the "real" research being conducted has nothing to do with the effects of global warming, but something much more sinister. Blackwell and his team must use all of their skills to fend off the enemy and escape from the hellish Arctic landscape alive.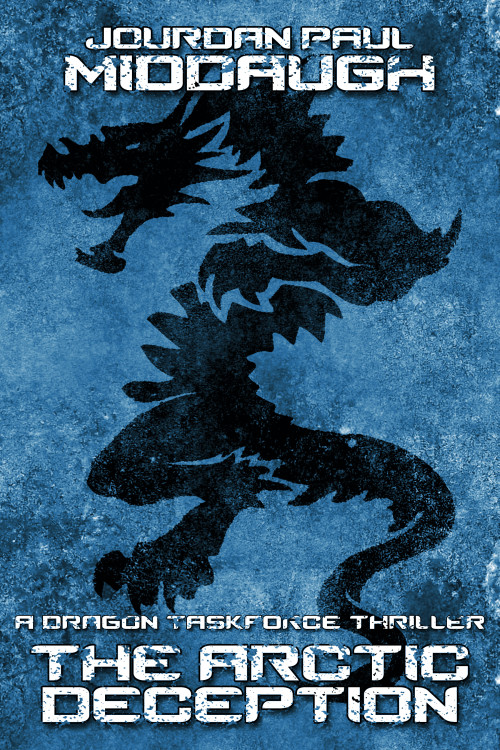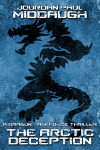 Nathan says:
A lot of good elements here, and the dragon image is both simple and striking.
My concerns lie almost exclusively with the type. As someone with a similarly uncommon name, I've found that the more unusual your name is, the more clearly you have to render it on the cover to make it readable. If the you're using has lowercase characters, try using them at least for your surname; if not, I'd seriously consider using another font.
Also, the way the title is scrunched at the bottom makes it look like it's an afterthought and you don't want to cover up any of the cover art — which is striking and all, but not so amazing that you should feel bad about intruding on it. I'd let the title and subtitle take up the area at least to the dragon's knee.
Other suggestions?