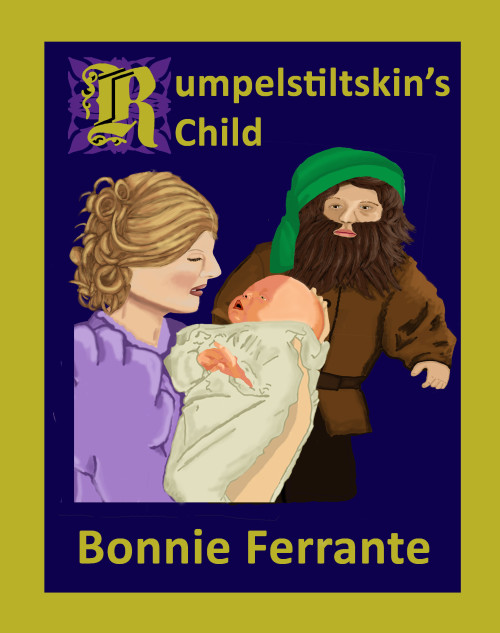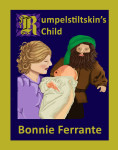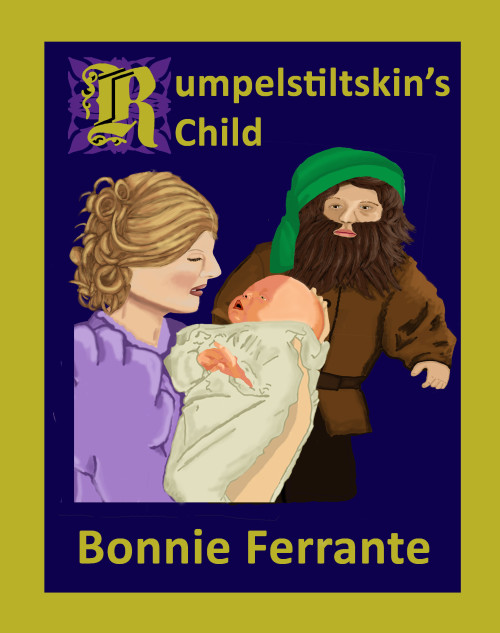 Nathan says:
I know I'm going to hurt some feelings here, but it has to be said: The art doesn't meet the standards for a professional cover. It just doesn't.
On top of that, the Verdana font used for everything except the initial "R" in "Rumpelstiltskin" is leaden and unexciting, and the plain brassy border and dark navy background are just boring.  This is a book about a fairytale world — it should be lively and visually exciting and magical.
Everything could be fixed except that artwork. There's just no recourse for it except to start over again — either with a different artist, or with the same artist after three to five years of hard practice and the commensurate increase in skill.
Anyone think differently?