The author says:
My book's a comedic western. A con-man, who can't shoot the ground with gravity's assistance, stumbles into the life of a gunfighter. Figuring to make a living faking the deaths of semi-famous and infamous gunmen, his new 'career' puts him in the crosshairs of his sweetheart. (pen-name not settled)

I attempted to blend the classic earthy colored oil painting style most 'gritty' western covers use with a more colorful high-contrast cartoony thing, throwing my own style in the mix. I figured I'd post this here before it ended up on your Lousy Book Covers website with the 'refrigerator art' tag. (note: The art is digital art saved with multiple layers, so it's easy for me to change big and small things. This is the first artwork I've done in over a decade, so I'm not sure if it's rank horrible or actually pretty good.)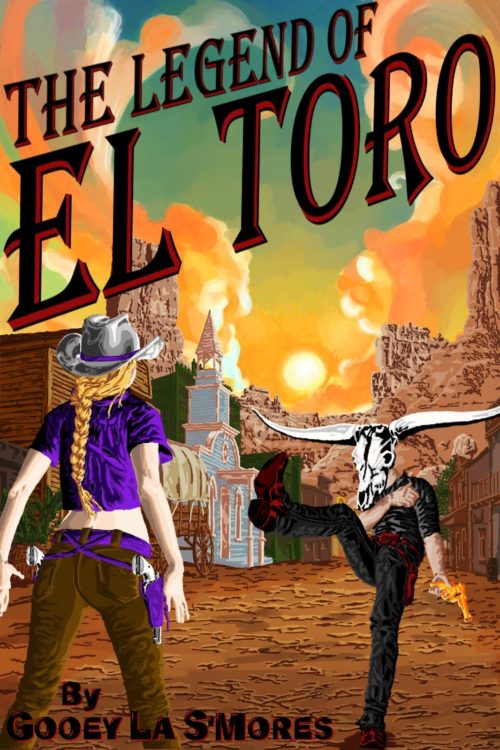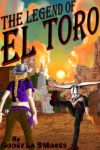 Nathan says:
Before we even get to the art, the first thing that's gonna draw some ire 'round these parts is the title font — not only is Algerian overused beyond all reason, the drop shadow in the font conflicts with the angle at which you've set the type. Ditch it!
The art isn't horrible, but the excessive detailing in the ground, the trousers, etc. is distracting, and the bright purple matching-shirt-and-holsters set, while amusing, doesn't just stand out, it clashes.
I'd say simplify the details, tone down the purple, change the title treatment, and enlarge and center the byline (and drop the "by"), and you've got something that works.
Other comments?