The author says:
RJ: The Age of Innocence is a young adult romance set in present day America with a part in Italy. I am attempting to appeal to a similar audience as John Green. An agnostic teenager's world views forever change after his new stepsister comes into his life and breaks down after an unexpected and disastrous trip to Verona.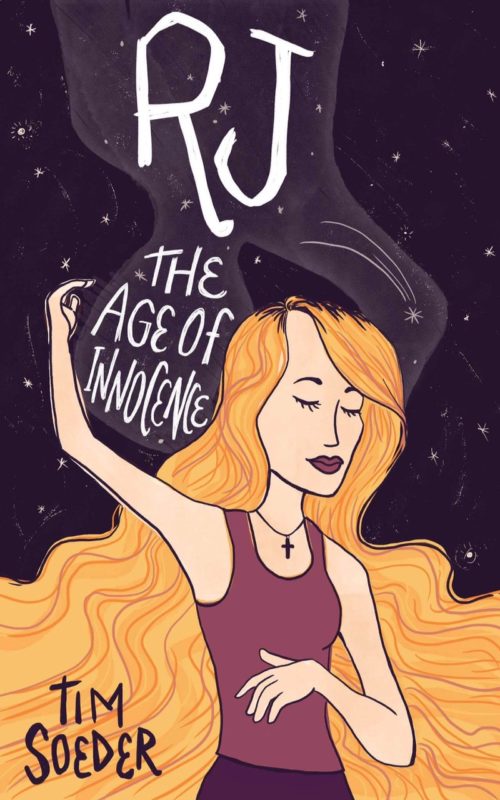 Nathan says:
I'm not the target demographic, but you certainly seem to have nailed one of my most common pieces of advice: Figure out how the audience for your book is used to being marketed to.  This has certainly got the same vibe as the cover for The Fault in Out Stars.
The only head-scratcher for me is "RJ" — it's not a part of the title you gave in your description, so what is it?  Why is it bigger than the title?
Other comments?
[
01/18/17 Edit:
Due to the way my submission form frontloads the message I get with extra data, I missed that "RJ" is indeed the first part of the title, so all comments expressing confusion at that are my fault.]