The author says:
BODYSWITCH Multi-racial split personality thriller appealing to fans of Dean Koontz, Clive Barker. Tagline: 'If you think your body belongs to you – think again'.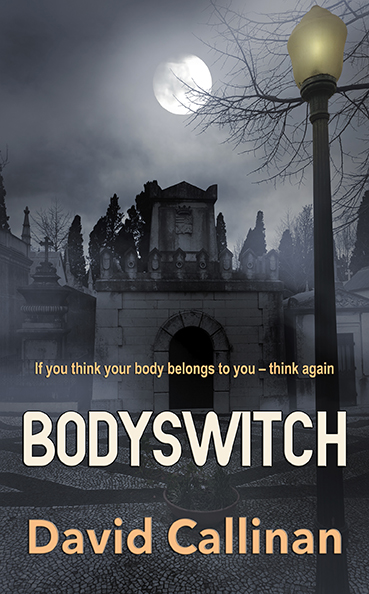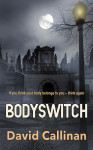 Nathan says:
Hmm.  Sort of like the last cover featured here, we could talk about font choices and layout and contrast… But before that, we need to talk about the overall concept.  Because this cover and that description don't seem to go together.  This cover art is perfect for a boogedy-boogedy spooky story; that's not what your description says at all.  Even if this is more of a supernatural story than your one-line description suggests, it still looks like a "haunted ruin" story, not a "split personality/possession" story.
I think before we can help you fine-tune your vision, you need to start with a different vision.
(Side note: Better remove the original metadata from the stock image.  When I posted the cover here, the title came up as "Cemetery by night," with a caption of "Old cemetery in a foggy full moon night.")