The author says:
Title: Bad Sands (The Sandglass Chronicle #1)

Genre: Sword and sorcery fantasy

Target audience: Young adult

Set in the fictional land of Ternia, in the year 99 AS. After the Sunder War, 99 years ago, the people of the three continents of Ignisk, Glyne, and Fernlea mostly avoid contact with one another. A young man, born and raised in the great West Desert of Ignisk, must make the perilous journey north to Glyne in order to save his mother from an illness not seen since the war. Unforeseen developments steer his path, but will it lead to glory, or disaster?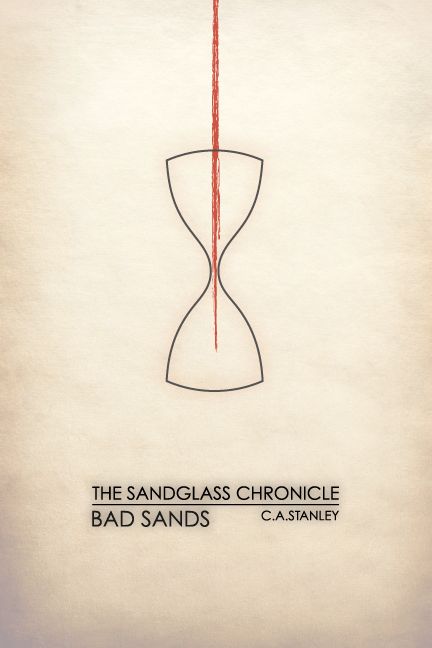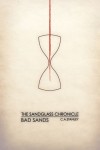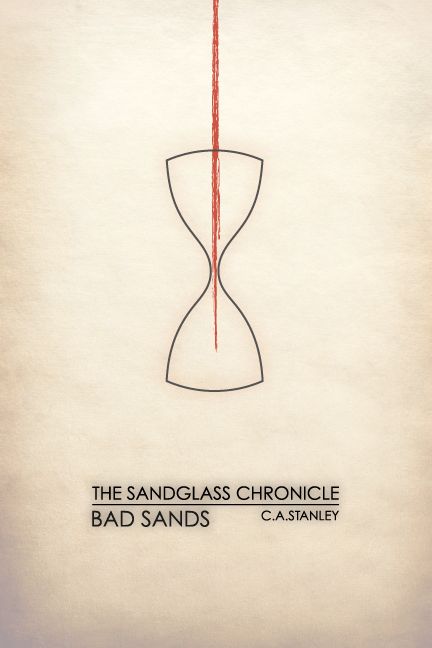 Nathan says:
I like the whole "minimalist movie poster" thing as much as the next guy, but I fear it has misled a generation of designers.  The reason that those movie posters can work is that we already know the movies in question — so when we see an iconic image from that movie, we can identify it and understand the image and its meaning.  But if you've ever looked at one of those posters for a movie with which you're completely unfamiliar, it falls flat because it's completely meaningless to you.
This cover exhibits the same problem.  If we already knew and loved the book, then this cover could be a witty encapsulation or callback to a central image of the story… but if you're marketing your book only to people who have already read it, I'm thinking you've confined yourself to a very small market segment indeed.
Now, I actually like the type treatment very much, and I think it could work wonders with a different image (and if it were larger — there's no reason to confine it to the center of the cover).  But there's nothing here to tell the potential reader of YA sword-& sorcery that THIS BOOK IS FOR YOU, which is what a cover's primary mission is.
But like I said, I like the print.  I think it could work very well to tell the potential reader that this is "not your father's high fantasy" — but only if juxtaposed with artwork that tells them that it is fantasy.
Other comments?