The author says:
Long Island, 1969. Hendrix, incense, light machines, free love. Sophia "Taffy" Kuhn, a foxy ninth-grader, needs a boyfriend. So does her cousin and best friend, Laura "Candy" Essex. Enter Evan Charles, an eighth-grader, the last year for boys at posh Mill Hill School. He thinks Taffy and Candy are out-of-sight, and anticipates carefree years filled with girls, cars, and parties. Then his father drowns in an inch of liquid. Now he has to wing it.
 Next door, Countess Mona von Bismarck, a horse trainer's daughter from Kentucky, is in a high-stakes legal battle with Evan's refined mother, president of the planning board, over the development of Mona's 60-acre estate, Oak Point. The village's future is at stake. Exploring the semi-abandoned property is Evan's dangerous pastime. When a night of romance there ends in gunfire, his luck takes an unexpected turn. 

 Paris, 1983. Mona, dying, wants to tell all, to Evan, a fledgling writer. From stable to salon, her many loves of both sexes, and decades-long friendship with Balenciaga. The Countess gives Evan a 75-carat black opal, which allegedly has psychic powers. She used it to become the most beautiful, best-dressed and richest woman in the world. Evan has a loftier goal. Later that year, when Taffy and Candy re-enter Evan's life, Mona's black opal proves its worth. OAK POINT is commercial fiction. (Re-submission with tweaked cover!)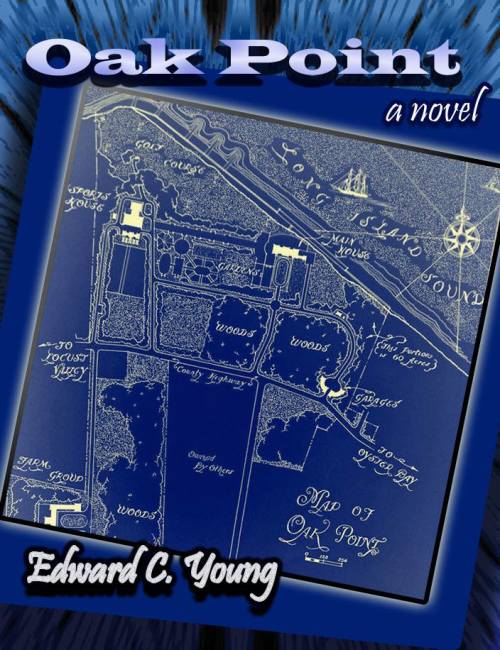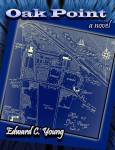 [Original submission and comments can be seen here]
Nathan says:
You took the advice on separating the byline from the title, and upping the contrast between the type and image; that's good.  But I still think that your color scheme and your chosen fonts work against you — they give no indication of the setting in time and place (which, from your description, seems like a big part of the novel) or the genre.  I think this cover is going to need more than minor tweaks to serve its purpose.
What says everyone else?