The author says:
The Mystic Princesses hear about an oil spill in the Gulf of Alaska. They raise money to help clean the water and wildlife and are treated to a trip to Alaska to help with the clean up efforts. While there, they get to see the Aurora Borealis. The book is written for children aged 5 to 10 years old.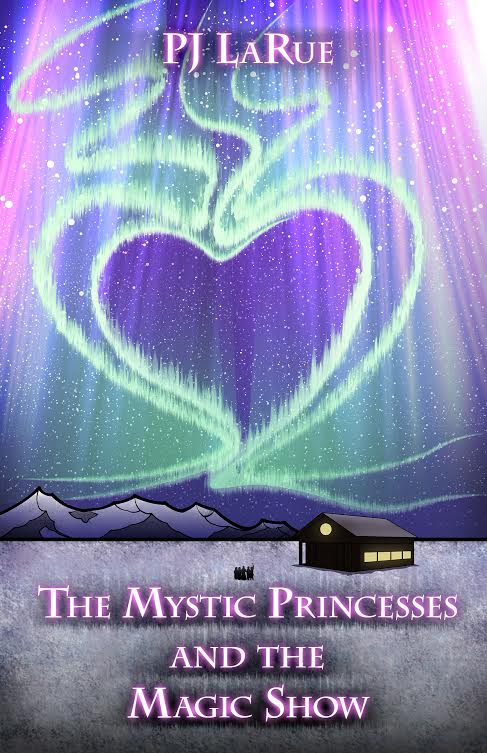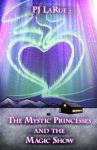 Nathan says:
I love all the elements. My only advice: Make the title bigger!  Right now it looks hesitant. In fact, the only reason the snowy landscape exists is to have a place to put the title; instead, crop it so the cabin is right in the lower right corner, and boldly splash the title right across the heart aurora!
Anyone else think different?