The author says:
A man leaves his planetary defense system in hopes of joining the planet's police force. What he finds out changes the course of his life and the planet. This is a SciFi novel set on a planet in another galaxy. The target audience would include Star Wars fans.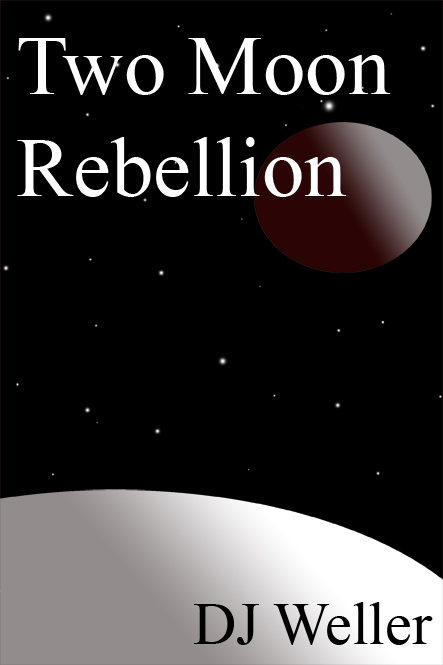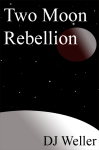 Nathan says:
I'll be painfully honest: If I had seen this for sale on Amazon, I've have posted it on LousyBookCovers.com. It's completely underwhelming, especially for a genre as slam-bang as space opera. The font, Times New Roman, is the most common one in the world. The moons are dull and featureless — and the upper one is visibly "stretched," instead of being spherical.  Even the starscape is boring.
What would I do? I would awesome it up!  Use a mechanical or futuristic font, and then add flares and rivets! Texturize the moons! Add a rainbow nebula to the starscape! (Did you know that every photo on the NASA website is free for public use? They've already been paid for with your tax dollars.)
If you don't feel at all confident in your abilities to use PhotoShop or a similar program to get the results you want, the other option is simple: A quick search for "space opera" on DeviantArt.com gives me over 6,000 results. Find some pre-existing artwork you like (it shouldn't be hard, as the cover you already tried had very little content that related specifically to you book), message that artist and offer him/her fifty bucks for the use of their art on your book. They might even put in the title and byline for you.
Good luck!