The author says:
It's a young adult fantasy. Leya has two different coloured eyes and is chosen to attend the Sphere of Vision, even though one eye may be too weak to fulfill her potential. She develops power over both water (blue) and plant (green). THIS IS NOT MY BLURB. It needs work.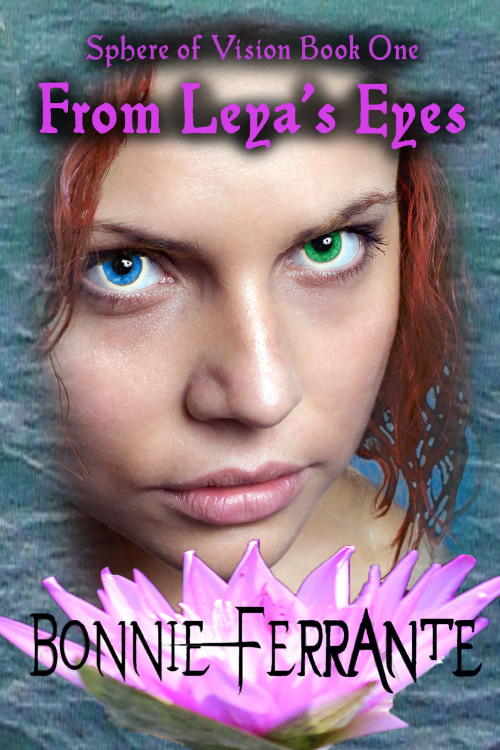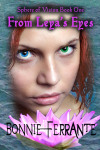 Nathan says:
The face is a good, striking image. Is there any reason that the top and sides of her head aren't there?
Neither the title font or the byline font really strike me as being right. I want to see the title be bigger and less "hesitant"; you can reduce the size of the series title to make room if you want.  And adding a lighter highlight to the title will make it pop with more contrast.
The thin letters of the byline get lost against the energetic shape of the flower.  I'd find a way to separate those two elements so they're not competing directly against each other.
More ideas?