The author says:
This is novel of the thriller/horror genre and centers around the life of a small town electrician who is in the process of breaking out and starting his own company. A early morning emergency call to his first customer starts him on a journey into the darkest corners of what we perceive as reality. He is to encounter impossible and horrifying things. Old things.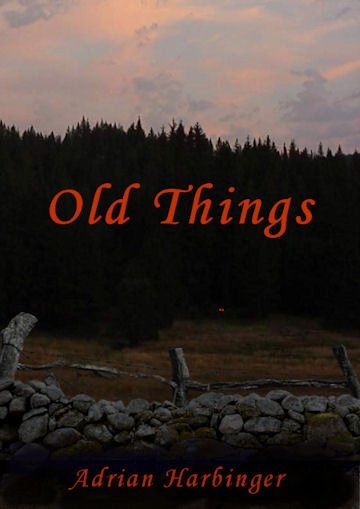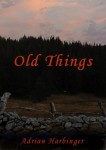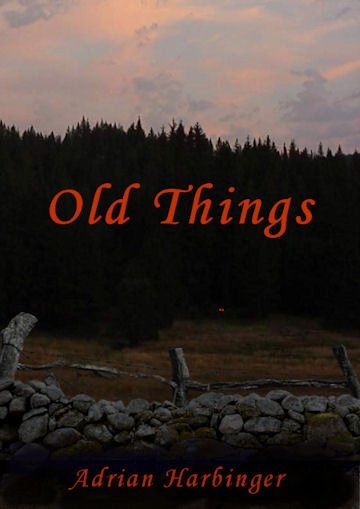 Nathan says:
1) THAT FONT MUST GO. A low-key photograph such as this one isn't necessarily a problem, but it does shift more of the burden of communication onto the font, and this font simply isn't up to it.  It is a distinctly non-scary font.  The replacement font doesn't have to be out-and-out scary, because often those overboard fonts end up looking like a joke (for example, all of the "blood-dripping" fonts).  But something slightly distressed will do just fine.
2) I'd say to curtail the color palette of the photo a bit; you don't need a full range of pastels to show on a thriller/horror cover.  If you overlay everything with a grunge texture, it can do double-duty of making the color more uniform, and adding that "gritty" connotation that works so well for this genre.
And since I had a few minutes to spare and it was easy to work on, I did this to illustrate what I'm talking about: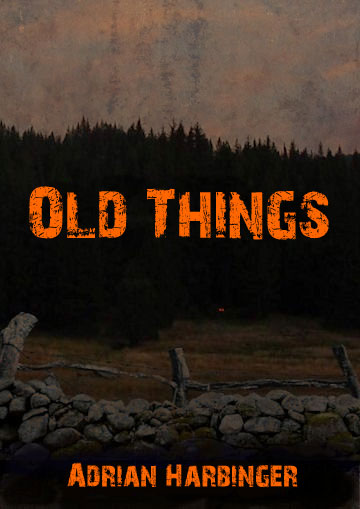 This is the five-minute version, and it shows; neither the font nor the texture is what I'd call my final choice. But it shows you what I'm talking about.
Any other comments?
March 23, 2014 Edit:
The author has made some revisions: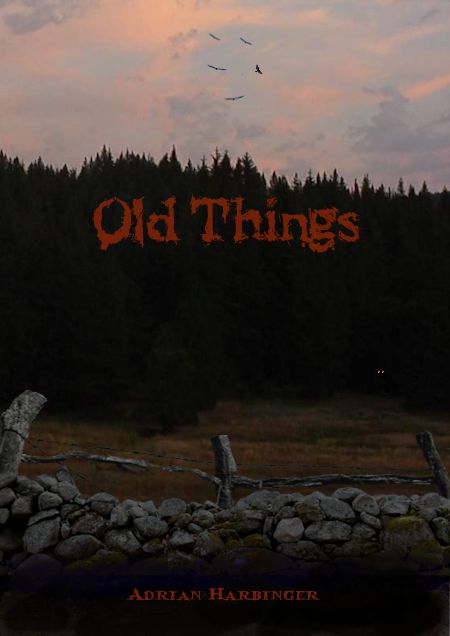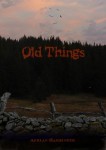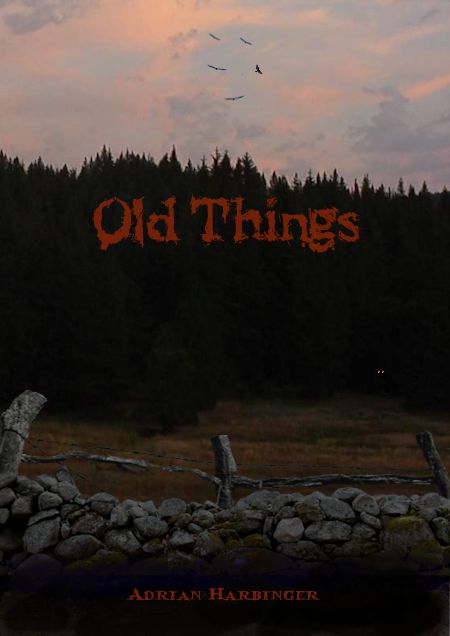 I like the addition of the birds in the sky; it's an extra detail rewarding those who look at the full-sized cover.
I like the font for the title, but I'd still like to see it both bigger and brighter.  The same for the byline; I don't necessarily think the author's name needs to be read from the thumbnail, but it really disappears here.
March 24, 2014 Edit:
Another revision: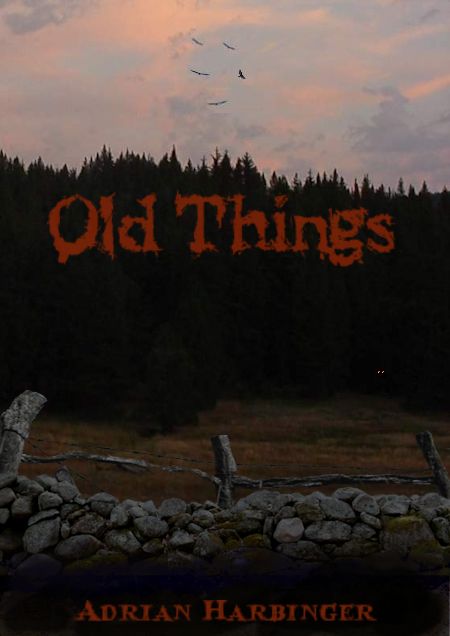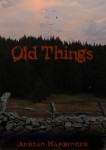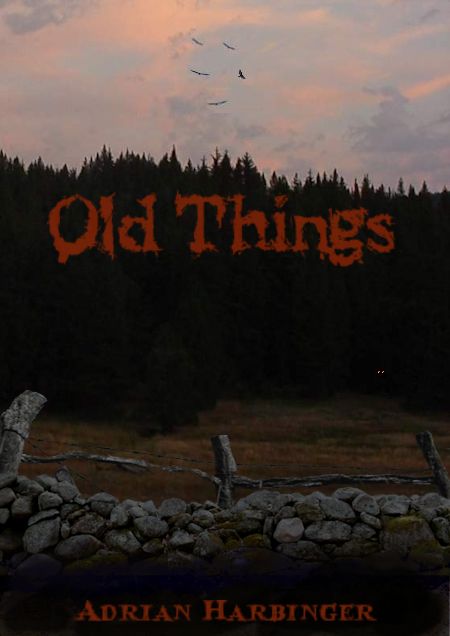 I would move the title down so that it's centered in the darkness of the trees. And I still think the text would be served by a lighter/brighter color (not as much as in my five-minute rework, but some).
Other thoughts?