The author says:
Valor's Worth is a medieval fantasy novel of the sword-and-sorcery vein, appropriate for older teens and adults. Those who appreciate books by Terry Brooks, RA Salvatore, and Weis/Hickman will find Valor's Worth provides a similar brand of adventure. It's the story of a surly elf military officer trying to come to grips with a destiny to establish the first airborne cavalry for his people, while he battles emotional wounds that threaten to cripple him from within.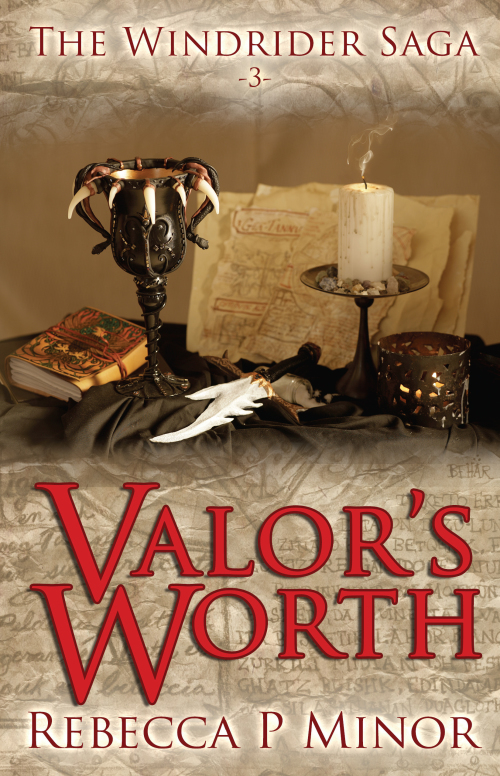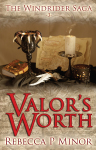 Nathan says:
Nice use of photography instead of illustration — especially because so much indie-published fantasy uses amateurish art.
My first thought is, More contrast!  I immediately want to add a deep green tone to the background (especially in the photographic tableau, but also in the backgrounds to the title/byline and series title to connect them) to contrast with the red in the type, and to make the objects in the tableau "pop" more.
Other ideas?