The author says:
 A dystopian thriller. Joesph Paladin is a national hero everyone thought they knew: A former major in the United States Army, retired colonel in the Maine Republic Militia, and one of the key founders of the New American Confederation. His exploits to reunify a fractured nation in the grim aftermath of a global catastrophe are legendary. But only a handful of people knew his real story. History books will be rewritten as his long awaited memoir discloses a jaw-dropping secret that he's harbored for decades, along with other untold stories of his past. (PS: No, I don't really have an endorsement from a big-time publication. I was just curious to see how it would look on this cover. Maybe, someday…)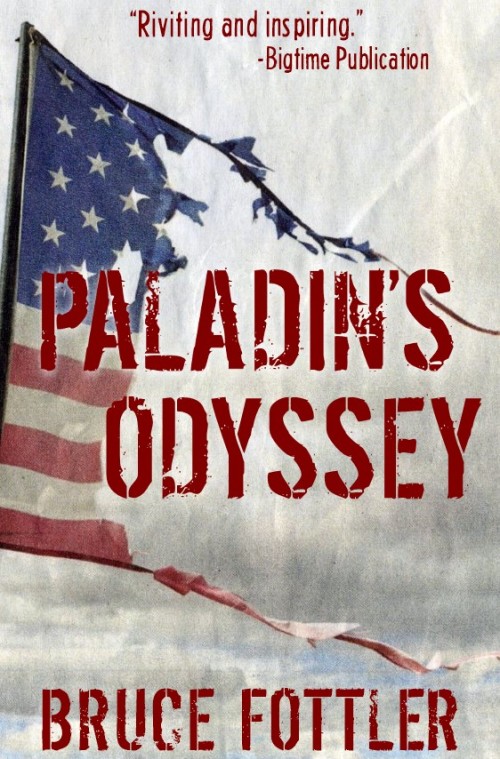 Nathan says:
It's a well-designed cover in terms of aesthetics. I don't know if it conveys the near-future, semi-post-apocalyptic setting of the novel; if I were to guess from the cover alone, I might expect a WWII or Vietnam-era battle epic or memoir.
For some reason, orange-red or brick-red seems to convey a near-future political dystopia well; you might experiment with adding that color to the background and tinting the ripped flag with it. (And if that makes the colors to uniform, try switching the type to white to stand out).
Other ideas?