The author says:
A Sci-Fi Fantasy Horror Western. Initially set in the old west, the story follows time travelling special forces commando Jack as he hunts down the Black Book. An ancient ledger that can save humanity's future. Dark forces conspire to put an end to Jack's mission even before it begins and Jack's personal demons are dangerously close by.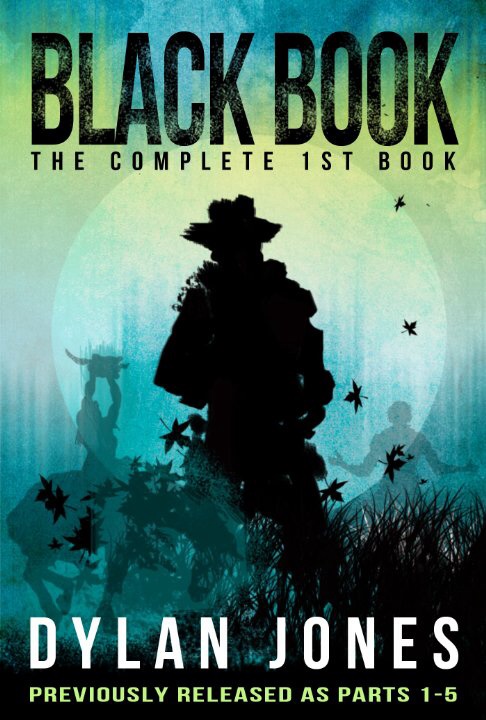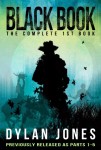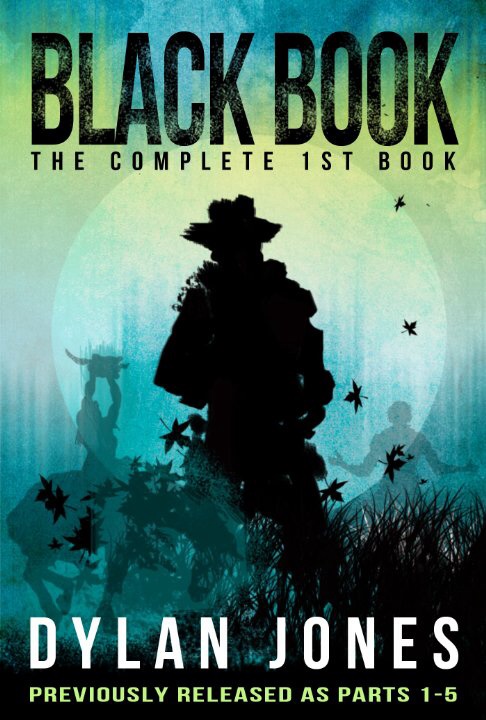 Nathan says:
From a design standpoint, there are no egregious errors here. But I think we can fine-tune it to better attract the eyes of the right people.
First, I don't know that the cover scheme is right for a SF/horror/western — it seems too soothing for me. Especially for westerns, I think one expects "dry" or "dusty" colors on the orange-through-scarlet spectrum. I think that would work for the horror part, too.
Second, the leaf silhouettes look like something more commonly seen in a romantic drama. Maybe it's just the fact that they're maple leaves (not really associated with the West).
Third, the way the silhouette of the Indian on the left overlaps the cowboy silhouette is visually confusing.  I know you didn't want to hide the horse entirely, but I think you might want to sacrifice it for visual cohesion.
Fourth, while the illustration captures the "western" part of the story, there's not much indication of the SF/fantasy/horror parts (the existing color scheme may be an attempt to indicate SF instead of pure western, but I think all it really does is detract from the western appeal). Maybe a riveted border? Maybe a texture of ominous ancient writing over the lower shadowed parts? Obviously one doesn't want it to get too busy, but I think this cover would be missing out by only emphasizing the western elements.
Finally, for the description under your name, rather than "previously released as," you might try "collecting parts 1-5" or "parts 1-5 complete."
Anyone else?