The author says:
The Magician's Horses is a Sci-fi novel built heavily on mystery and suspense. My intention is to extend beyond the usual Sci-fi audience to reach any young adult reader, while also appealing to the older, more sophisticated Sci-fi fan. I am still working on the wording for the back cover, but envision it reading as follows: "Follow Dave as he is drawn out of his solitary life by a mysterious couple who introduce him to a world of adventure far beyond his television remote. Science and thought combine to form a magic act that breaks the boundaries of time and changes Dave's world forever…"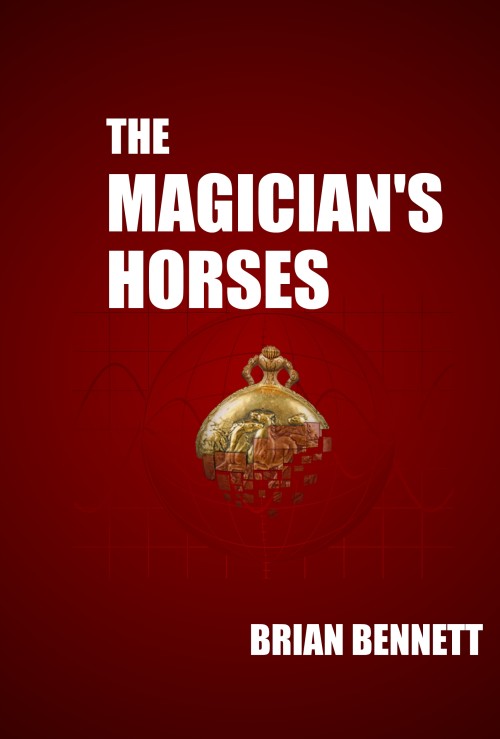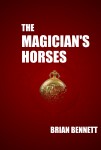 Nathan says:
This is definitely a much stronger cover than the original. Strictly from a design standpoint: I think there's too much dead space. Make the amulet bigger, and strengthen the grid/sine wave pattern in the background so it can be seen in the thumbnail. (It's the only SFish element on the cover, and while I understand you don't want to pigeonhole the book as sci-fi, I think the hint needs to be stronger.) Also, I'd toy with the font so it's a little less common; Impact has been so overused (especially with LOLcats and such) that it's lost a lot of its effectiveness. Here's a five-minute redo to illustrate what I mean: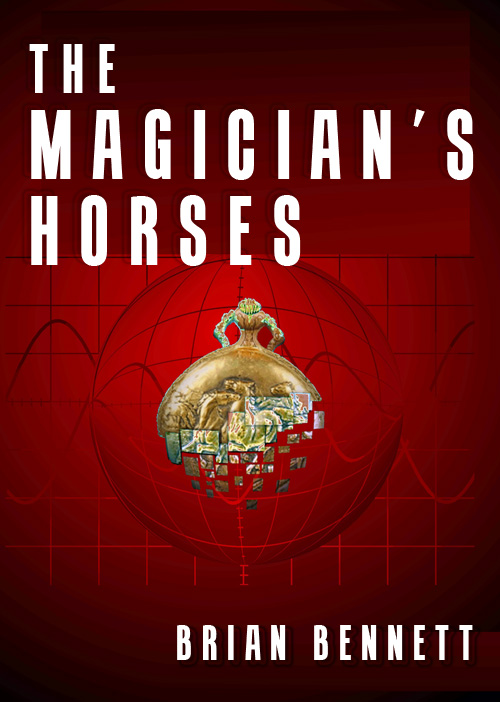 You could experiment further. Maybe make the background pattern bigger; there's no reason the text can't overlap it. I kept my font choice to the same general feel as yours, but maybe a more ornate font will fit the bill better.  Make a couple of different versions; look at them big, look at them small, look at them side by side with books that you think they'd be shelved with. Other ideas?