The author says:
In constant conflict with her family, Terry leaves home to prove she can make it on her own. Arriving in Denver, her plans unravel quickly and her drinking lands her in trouble. Then all her plans collapse when she is stopped by the police and the officer intimidates her into submitting to his pleasure. The cop isn't content with one encounter and pursues her relentlessly. The only one Terry can depend on is her pup, Sprout. But the escalating pursuit is about to reach a deadly climax. SOMETHING TAKEN is a urban crime drama set in the 70′s. It's graphic realism is directed to an adult audience.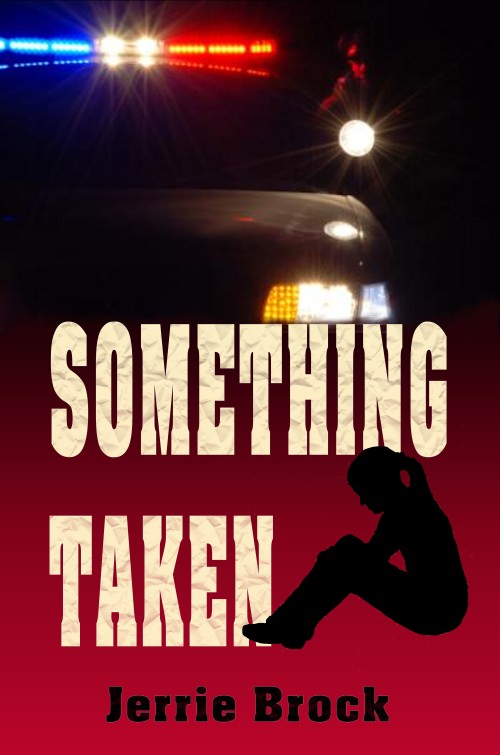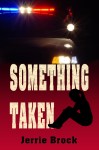 Nathan says:
Definitely better at advertising the genre here. I can instantly tell "cops and a non-cop woman," which is what I need to know.
From a design standpoint, the bottom half of the cover looks very plain compared to the top half, with too much of the unbroken red background.  I would scrunch the title, the silhouette and the byline further toward the bottom so there's not as much empty red space to draw the eye.
Anyone else?