The author says:
In constant conflict with her family, Terry leaves home to prove she can make it on her own. Arriving in Denver, her plans unravel quickly and her drinking lands her in trouble. Then all her plans collapse when she is stopped by the police and the officer intimidates her into submitting to his pleasure. The cop isn't content with one encounter and pursues her relentlessly. The only one Terry can depend on is her pup, Sprout. But the escalating pursuit is about to reach a deadly climax. SOMETHING TAKEN is a urban crime drama set in the 70's. It's graphic realism is directed to an adult audience.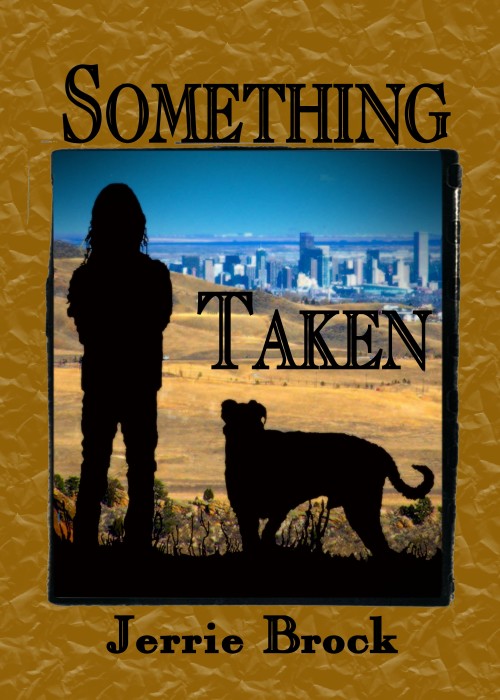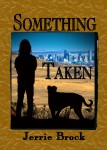 Nathan says:
I think this cover suffers from the same thing that the previously posted one does: it doesn't convey the genre that the blurb describes.  Seeing a city from far away doesn't say "urban crime drama" to me; there's no indication that this is a story involving police, or non-consensual (semi-consensual?) sex, or the '70s (that last might not be a bad thing, but…)  If I had to guess, I'd assume that the cover shown here is about a woman taking a self-discovery road trip away from the city with her dog.
If you want your audience to think "urban crime drama," show me city streets at night. Show me police lights. Show me a face with heavy chiaroscuro shadows. Show me a bold, blocky typeface.
What does everyone else think?