The author says:
Something peculiar is lurking beneath the prestigious veneer of The Blanchard Corporation. Sam Maxwell is a recent college graduate who accepts a surprisingly generous job offer to work for the high technology giant. Meanwhile, his life is surreptitiously watched and evaluated by a board of directors anxious to recruit candidates into their clandestine consortium. He's unwittingly drawn into a dangerous chain of events that lead to his premature discovery of a secret program that's simply known as: The Initiative. THE INITIATIVE: VULNERABILITIES is the first in a series of thriller novels that follows the extraordinary covert career of Sam Maxwell (starting in 1994).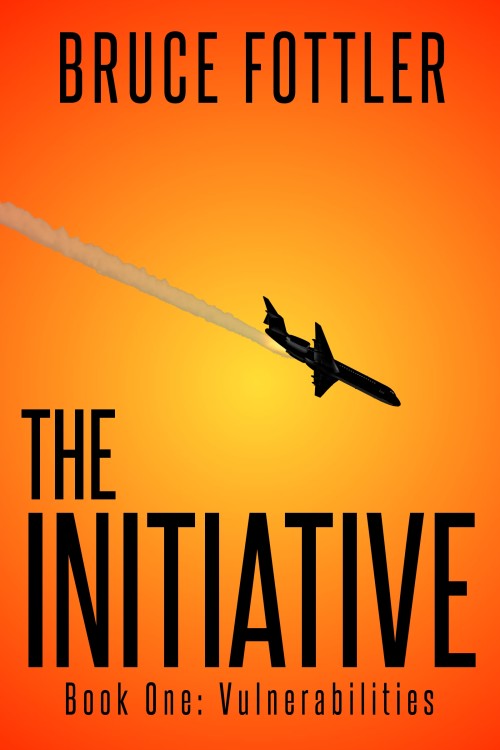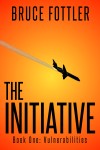 Nathan says:
It's a good clear cover, recognizable and readable at thumbnail side, and the no-nonsense type and image of the airplane definitely puts it in the "suspense" category.  So how can we tweak it to turn it up to 11?
Is the angle of the plane supposed to indicate that it's going down? If so, I think that deepening the background hue from top to bottom would strengthen that impression by giving a clear idea of the horizontal for the diagonal contrail to contrast.
If you do that, changing the title type from black to white with a black border or drop shadow would help it stand out against the darkened background; it would also give a bit more variety to the whole thing.
Any other ideas?