The author says:
A Hospital Bed at Home is a linked collection of true stories about the experience of being a carer during the weeks, months and years that can stretch between the day someone you love is diagnosed with an incurable, fatal disease and the day of his or her death. Couples facing separation after forty years together; a workaholic with three small children and a dying, angry wife; an Irish immigrant called home to nurse an ailing father who cannot, or will not, eat; a Buddhist couple striving for serene acceptance of a brain tumour… The patients and carers profiled in these stories bring to their challenging situations the gamut of typically human strengths and weaknesses, plus all the baggage of their pre-existing relationships. The narratives are intensely personal and biographical, but the insights and information they contain about illness, caregiving and dying at home have profound and general relevance. The author's reflections on these topics are woven throughout, linking the individual stories and concluding with a gritty memoir about caring for her own mother, an anxious optimist who was ravaged by cancer.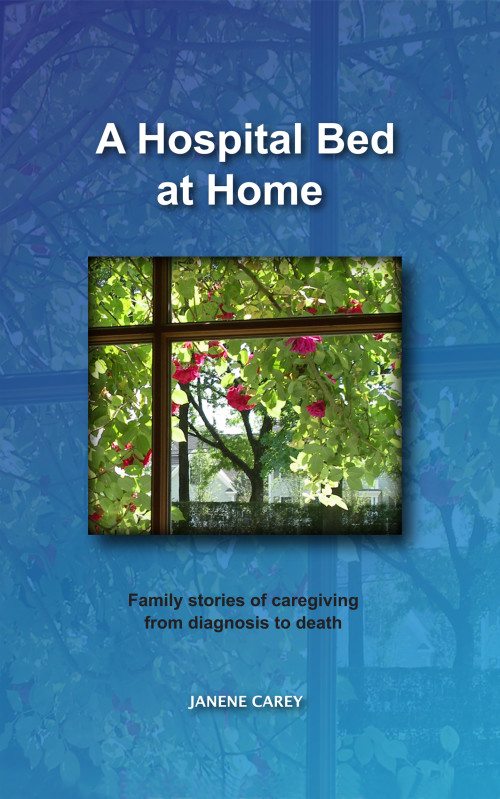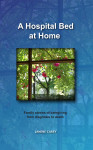 Nathan says:
I like the idea of a view through the window from the implied bed.  If I were going to go with that, I'd use one image that shows the full window frame (or most of it).  I think the image-upon-image here is distracting, especially when both of them are essentially the same idea.
Don't be afraid to go larger on the fonts; there are no specific details in the cover photo that you risk obscuring.  You can see from the thumbnail that the title is awful tiny, and both the subtitle and byline are almost not there.
I'd also find a font or two with more character.  The first thing I'd try is something with a handdrawn vibe to it (but still clearly readable), to support the idea that this is home-based, almost do-it-yourself medical care, as opposed to an institutional setting.
Other thoughts?