The author says:
Taiga Chavez is an imperfect person in an OCD world. A loyal soldier, she longs to leave Earth behind. But on her 1st Outbound mission, she soon learns that being the good soldier can have an ugly meaning. On a planet filled with aliens that give new meaning to the term "wild life" she must choose sides. At stake? Simply the fate of two worlds, including her own. No pressure. The year – 2415, The places – Earth and space. Science Fiction for adult or YA.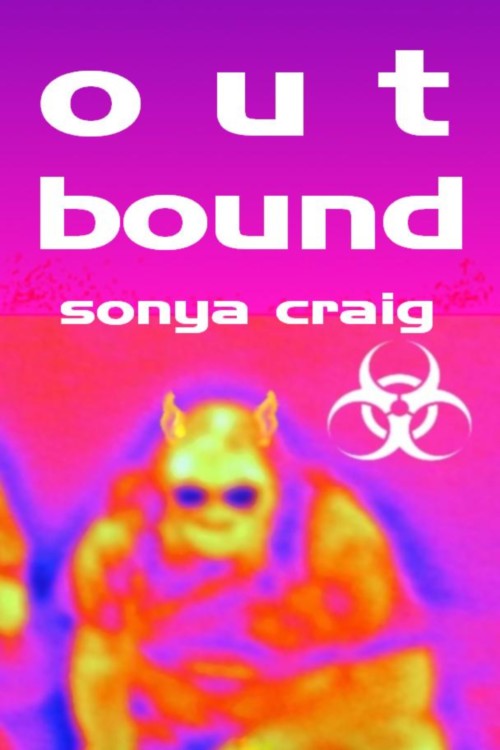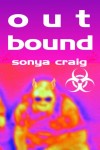 Nathan says:
Um…
I think I see what you were going for here, sort of a Predator-esque heat-signature portrait of the alien creature. Yes?
However. I really don't think it works. The color scheme, combined with the blurriness of the graphic, doesn't say "space" or "SF" or "military action" or anything like that to me. At best, it says "My Little Pony."
In a similar vein, I can see what you were trying to do with the title spacing, but this really isn't a font that is forgiving to that kind of deliberate spacing.
And the biohazard symbol seems like a completely random addition.
It might be easier just to start over with a different cover concept, but if you want to work with this one, here's what I'd do:
Posterize, filterize and texturize the hell out of that image so that it looks like the computer-enhanced image of something barely seen.  Add some other readouts and telltales around it to emphasize that.
The parts of the cover that aren't the actual alien, change them from pink/purple into something darker for contrast.  If you fade to black at the top, you can add stars to give some kind of outer-space feel.
I'd pick a different font, and then texture-fill it with burnished metal or something else that gives it a hard-edged, military feel.
Anyone else?