The author says:
War drama between China and Vietnam. Much suffering on each side. Eventually, America and other nations unite to beat China at sea, forcing their retreat. This united action brings the world together and ushers in a new world order of peace.

Prologue: It was the enmity between China and Vietnam that was the prompt for changing the world. Their shared animosity through war and bitterness created the circumstance for a new philosophy that set the world on a course to the closest thing it has seen to a Utopian state of being. But the course getting there was filled with tragedy that God could never imagine. It is said that changes for the good usually grow from disaster. The disasters were of a scale that humankind had rarely seen. The good that resulted had never been seen before. Over nineteen centuries the pain has continued for Vietnam until these modern days.

Into this arena stepped Matt Anderson, Deng Tao, Zhuang Chen, Trung Kiên and Chuck Wallace. An American teacher, a Chinese naval commander, a Chinese politician, a Vietnamese soldier and the American Secretary of Defence. These men shake the world to its core as it teeters on the brink of disaster. It simply never stops between China and Vietnam but there is always hope that some people will step forward and change history. It had taken a desperately poor country with little ability to threaten anybody to teach the world a lesson. They stood up and said, "We are going to fight for what is right and just. If you do not help us, then here we may die". They did die, and they created more heroes! They are not just Vietnamese heroes, they are world heroes and thank God for them! For the Americans who participated in the drama and others who watched the events unfold it was almost beyond belief. In Asia, hate based in history seems never to be forgotten. In Europe the animosity related to the two World Wars has subsided and life between friends is much better. But in Asia, history seems never to be forgotten. It is always the worst of that history that still lives in the hearts of people who should be friends. This book lives out those animosities and it also shows to the world that there is always hope for a new beginning and a new world order of friendship. America took a long time to act, as did the rest of the world. But eventually they did act and it became an example for all people who joined the effort for peace and a future for their children. The world had grown up! As Asia limped from one disaster to another and millions died, Matt did not know it but his die had been cast. He had a decision to make that would change the world. As Julius Caesar sat beside the Rubicon River he weighed his risks and formulated a course of action that would change the world. He "crossed the Rubicon" with his legions and went on the rule the Roman Empire. Matt had no idea about where his future was headed. Unlike Julius Caesar he knew nothing about the future that awaited nor the risks he would take. Whist history would never remember Matt, his moment lay ahead. His decision more momentous than Caesar's.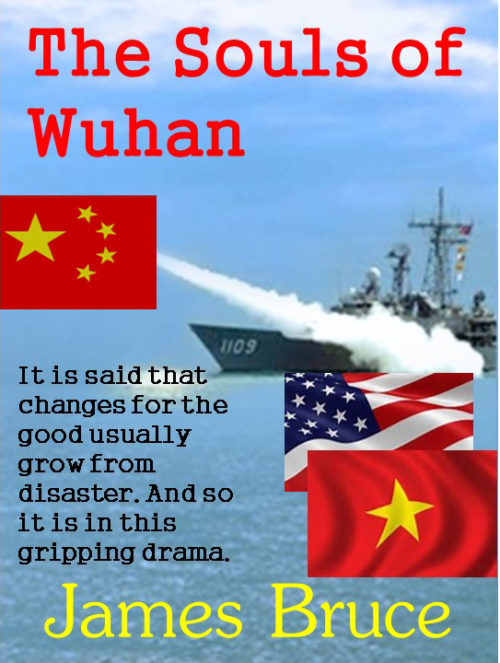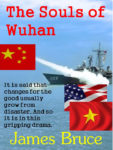 Nathan says:
I think I'll just cut to the chase on this — the cold, cruel chase: This may be a barely adequate cover for a dry historical treatise about the military in southeast Asia.  For a "gripping drama," it falls flat.
I could delineate the ways in which it misses the mark, but they are so many — literally the whole cover — that my advice is simply to find someone who has the skill set to create an appropriate cover and give them some money.  The alternative is to spend multiple years learning design skills and wisdom that you do not have.