The author says:
It's in the Cyberpunk/ LitRPG genre, the setting is in the medieval times. Already published, but something feels missing.

Full Summary: What would you do if you woke up in a strange world which has three moons? What if you had no memory of how you got there? And what would you do, upon realizing that you are in a world manifests itself to you in the form of a videogame? The World of Venia promises action, adventure, mystery, intrigue, and danger at every turn. With the Dread King rising, the knights tired of fighting, the rogues resorting to kidnapping, and the mages rapidly declining, it is up to a modern day young man to navigate through this mad world of magic and beasts and deception – whether he wants to or not.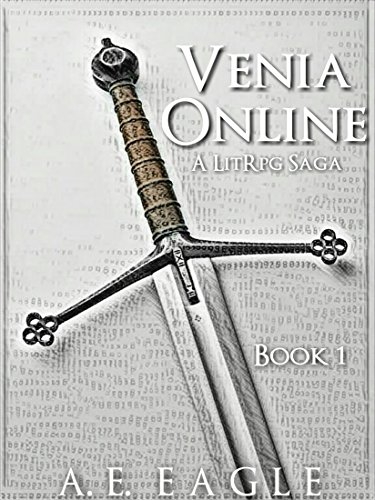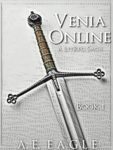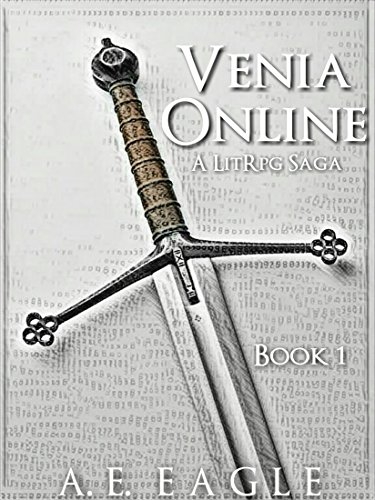 Nathan says:
I will admit, the LitRPG genre bewilders me — but apparently I'm not alone, as the story you describe sounds in all particulars like straight-up fantasy, with nary a whiff of the cyberpunk you cite.
My comments assume that the fantasy setting you describe really is the main flavor of the book; if the cyberpunk elements are stronger than they appear from your description, I disclaim what comes after.
We've seen several "here's a weapon" fantasy covers at LousyBookCovers.com, but their problem lies not in the weapon itself, but that the presentation is so boring.  You, at least, have a weapon integrated into the background, and not just at a straight-up-and-down angle. The problem is that the image doesn't "pop" — there's not much contrast; everything is overwhelmingly gray.
How about put the sword hilt against a background of rich maroon velvet or brocaded cloth? For a bonus, I'd put spatters of blood or grime across the cloth toward the bottom.  The final result with have more color and more dynamic contrast to help it grab the eye of the Amazon shopper.
Other comments?