The author says:
This is a sci-fi novel targeted for adults. The cover presented here is a layout concept. The story begins 50 years in the future as the protagonist and her husband travel to an exclusive resort on the Moon. A bioterrorist attack leaves most of the guests and staff infected with only days to live. The heroine goes into stasis to try and survive long enough until a cure can be found. She's in and out of stasis for the next 200 years until the day arrives when she can take matters into her her hands.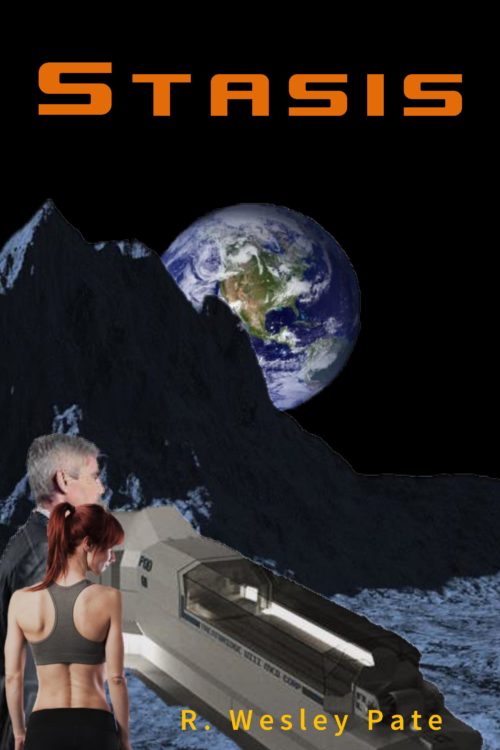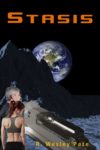 What I see here is you're trying to represent all of the story elements on the cover. Earth from the moon — check! Statis chamber — check!  Heroine and her husband — check!
However, do so means that your cover doesn't have one central element on which to focus the eye.  Look at the thumbnail: The only thing clearly visible is the Earth, which is both generic and undramatic.
Find an image which will appeal to the readers who would appreciate the book. Maybe a skeleton, half-buried in moondust, with the earth behind it?
My first visual idea when I read your description, before I even say your cover, was this: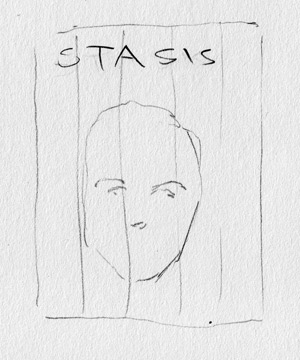 That's the protagonist's face front and center, and each of the vertical stripes is a section of a different color (present, though not as intense, on her face) with a different background, giving the visual message of one person in different times or places.
I'd have to play with it to see if it would work, but it does have the following things going for it:
A focal point to the image.
Structure.
Color.
You want your cover to have the appeal of a movie poster, as opposed to the "Well, it's in space" impression of your mockup.
Any other comments?