The author says:
I fiddled some more with the cover and hope I made some improvements using the critique given. 😉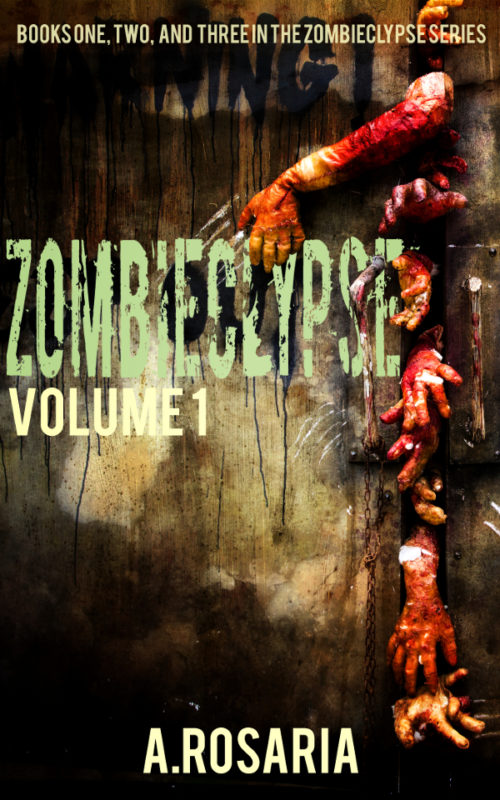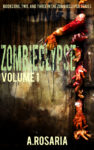 [
original submission and comments here
]
Nathan says:
You did indeed, and the improvement definitely shows.  There's still room for more, though.
I was uncertain last time if "Zombieclypse" could easily fit on one line; you've demonstrated that it doesn't, not without compressing the letters to the point that you sacrifice readability. I think one of my suggestions last time just got stronger: put the title on an angle, high on the left and low on the right.  I would also put a slight dark glow or drop shadow around the title; with the font so textured against a background so textured, the text blends dangerously into the background.
Other notes: The spaces between the letters in the series description are so minimal that the words run together.  Especially in all-caps, you need to make sure the words are distinct — if you need to, double-space between them.
And there should be a space after the period in the byline.
I think we're close to a winner here! Other comments?