The author says:
"Saving Foxwood" is a Regency romance, so the target audience is primarily women, especially those who like Georgette Heyer. It's about a woman who marries beneath herself to save her home.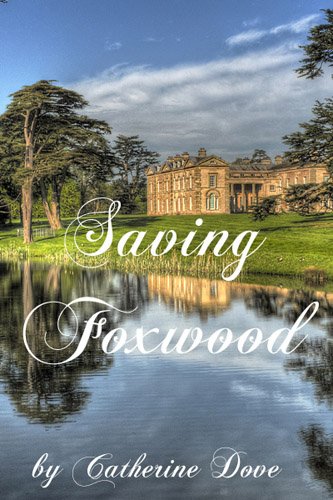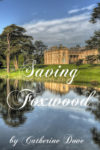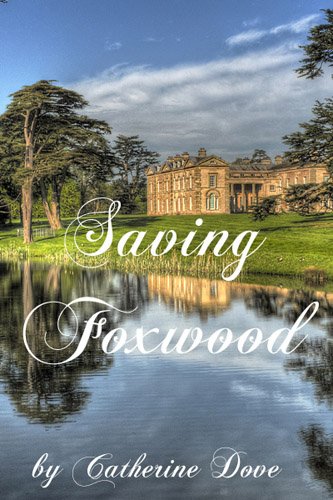 Nathan says:
I'm definitely not the target audience, but my perusal of the genre strongly suggests that most successful covers feature definite romantic imagery — the couple in question, or at very least one of the two romantic participants.  If your novel is actually a Regency romance (as opposed to, say, a historical novel which contains a romance), you probably want to use your cover image to brand yourself as being solidly in the genre.
There are definitely other problems here — the lack of contrast between "Foxwood" and the background, the blank space at the top that gives it an unbalanced feel, the unnecessary "by" in the byline — but I think you need to step back and revise the initial concept first.
Other thoughts?