The author says:
It's an autobiography on how I survived a brain tumor in the year of 2014. Would love to get some feed back on my cover. I already know that the Paragraph that is on the back needs work on.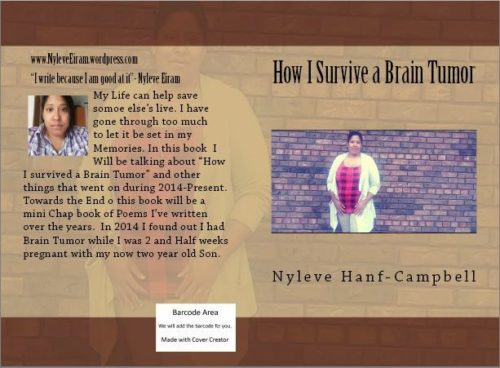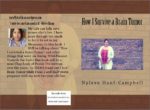 Nathan says:
Congratulations on your victory!  Book publishing and any other activity pales next to that.
I think the biggest question for you is who your audience is.  If you expect that most of your readers will be family, friends and acquaintances that already know you, then the cover is fine.  If, however, you expect it to be read outside that circle, you need to look at it like a marketer.  An advertiser.  A filthy capitalist. 🙂
Think of someone who doesn't know anything about you coming across this cover in a bookstore or on Amazon.  What do they see? A generic picture of someone they don't know.  Where's the appeal?  Where's the hook?  What catches their eye?  Answer: nothing.  They would already have to know you and your story to be interested in the cover, which is opposite to the way it needs to work.
The generic but dramatic images you see on motivational posters (the real ones, not the snarky "demotivational" posters) are actually what you want here.  Sunlight peaking through heavy cloud over mountains, flowers springing from a log in an old-growth forest…  These images are common but popular because they portray the universal theme of blessings through adversity.  There are plenty of those images available for free (try FreeImages.com or Pixabay.com for starters).  Remember, your cover needs to appeal to readers before it can inform readers.
Good luck.