The author says:
The Belief Algorithm – How to be the Alchemist of Your Life

Belief _ how what you believe can determine you success and if you believe in yourself you can win and succeed

Environment – how your environment and the people you hang out with can determine your level of success

Law of attraction – how what you focus on can determine how successful you are.

Ikigai – your why and motivation. How to use this to be successful in your life.

Emotional Intelligence – how emotional Intelligence can lead to success. It is a better predictor of success than iq as per the research

Focus and failure – how to use focus and failure to achieve duccsss in your life

All the letters of belief stand for a way to achieve success in an area of your life

Next chapter is bridging the gap

Bridge the gap between beliefs and achievement through hard work, dedication, persistent, passion, etc. This chapter discusses other areas to work in such as discipline, etc to achieve succsss

The book is a self help, personal development/self improvement book intended to show people how to be the alchemist of their own life and create the life they always desired. I hope that makes sense. I can answer any questions you have related to others parts of the book. I discuss gratitude and perspective as a way to achieve success and how my beliefs around not wasting time, implementing with a sense of urgency and taking action with uncertainly can ultimately lead to success. Thank you for your feedback Looking forward to reading it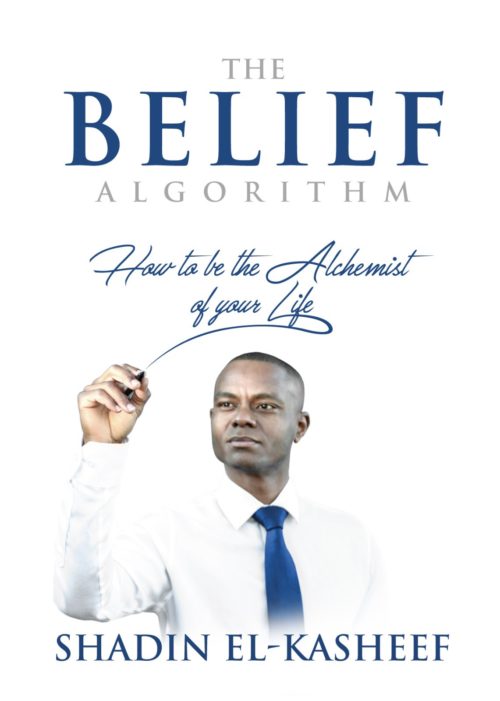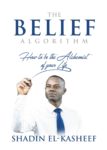 Nathan says:
While acknowledging that I'm not the target audience, I think this has winning elements. My only two recommendations:
Add either a border or an off-white background so that the edges of the cover are visible against a white webpage background (as most ebook vendor sites have).
Strengthen the word "Algorithm" (either make it darker, or add a dark border) so that it's readable in thumbnail.
Good job!
Other comments?