The author says:
Hidden truths and new found strength have brought this unlikely pair together, and together Annie and Asha are a powerful duo. But will their magic be enough to take on an evil seeking vengeance, willing to do anything to get what they want, even if it means making a deal with the devil himself. Even with new revelations unfolding and new alliances being formed, going up against the powerful demon, Damarcus won't be easy. Sacrifices will need to be made, lines will be crossed and loved ones will meet their demise as they take on evil in hopes of saving their kind and each other. Will they win or will they meet their demise?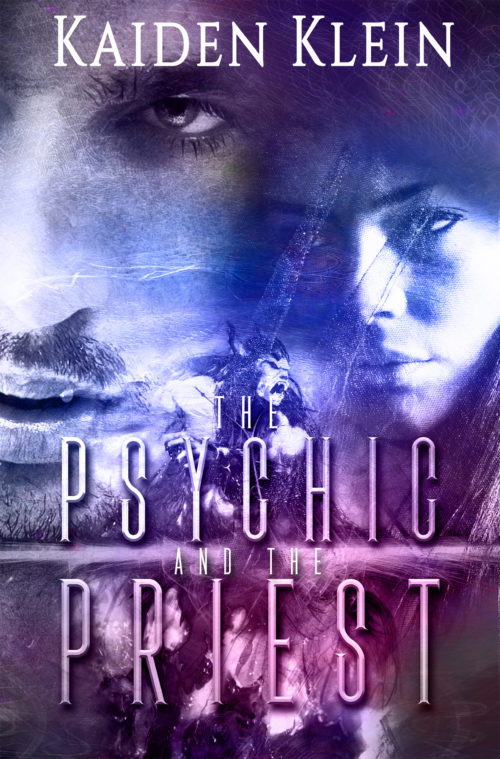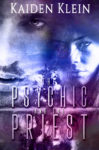 Nathan says:
You've got the basics down, but the execution has some problems.
While the byline is clearly readable in thumbnail, only the main words of the title are; I think just about anybody who saw the thumbnail first would conclude the title is "Psychic Priest."
The overlapping faces are confusing; the male face is cut off at his left cheek, as if the female face were in in the foreground — but the male face is so much bigger, the brain says, "Wait a sec, that can't be right…"  The demon merely becomes "image noise" at thumbnail, and the other unidentifiable lays just make it murkier.
Neither your cover nor your description give me any idea of setting.  Is this contemporary urban fantasy?  Second-world fantasy?  Historical fantasy?  Is this a pastoral or an urban setting?  A large part of the appeal of fantasy is the milieu against which the magical events take place — somewhere, you gotta give that to the potential reader.  (And there's a lot of other text in your description which basically means, "Stuff happens, but I'm not gonna tell you about it here" — you could excise that to make room for some concrete details.)
Other comments?