The author says:
A 12 month guide of devotionals. The devotionals were written to encourage women that have been through a lot of pain from breakups and/or divorces based on my personal experiences from both.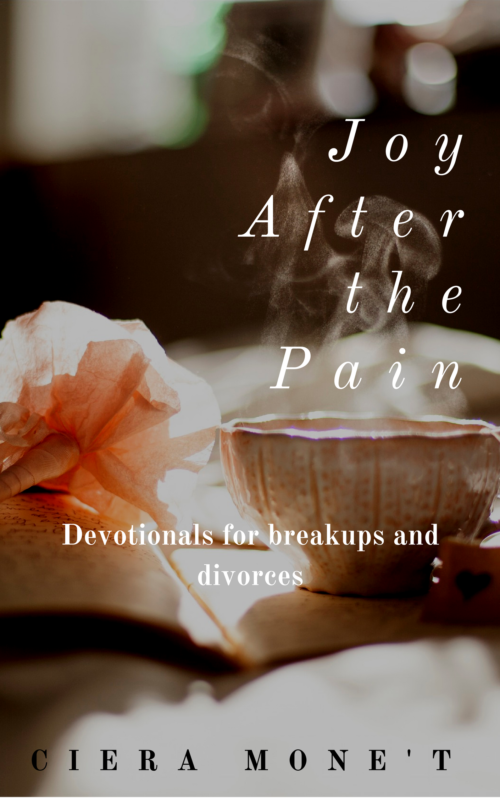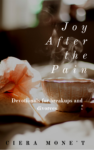 Nathan says:
I can appreciate the motives that inspired the design — something soft and non-confrontational — but I think the type treatment is too underwhelming.
Italic fonts don't work well with excessive spacing between the letters.  Using a slightly stronger font at a larger size for the title will make it more visible and readable in thumbnail.
The subtitle is written in a font that doesn't seems "chosen" so much as it just happened.
Is there really an apostrophe in your surname?
The way the image is cropped, there's a shadow all the way down the left edge; it makes it look as if you scanned the image from a book.
Other comments?